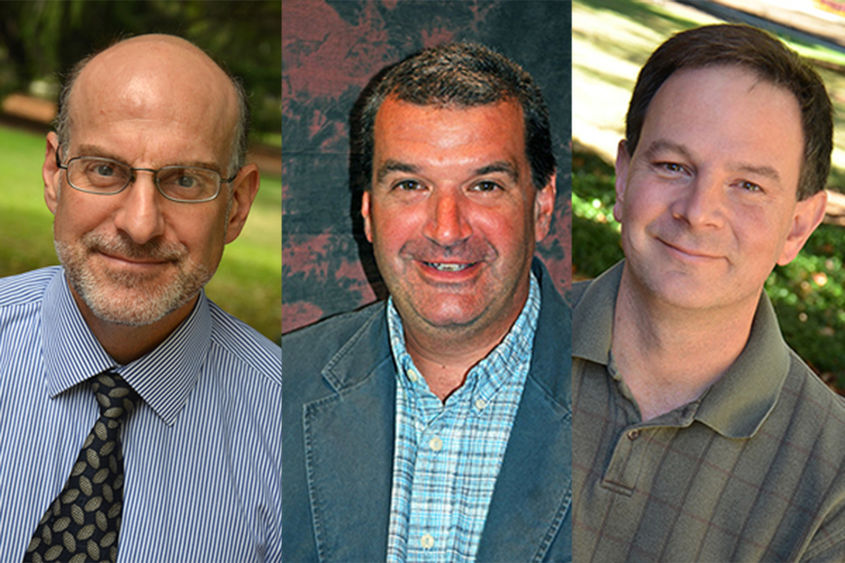 Penn State Altoona faculty and students presented at the recent annual Pennsylvania Academy of Science (PAS) meeting held at Indiana University of Pennsylvania.
Edward Levri, associate professor in biology at Penn State Altoona and out-going president of PAS, organized a day-long symposium on alternative energy. Eleven scholars, including two from Penn State Altoona, covered all aspects of the topic. Brian Black, Distinguished Professor of history and environmental studies delivered the opening paper "Leaping the Gap: Tracing Energy Transitions in World History." Richard Flarend, associate professor in physics, discussed "Solar Energy and Market Suppression: How Solar Benefits Everyone."
PAS is also a forum for students to deliver their own research. At this year's meeting, Penn State Altoona students presenting included: Michelle Smithbauer, "The effect of floral height on pollinator visitation in Mountain Laurel"; Rachel Mills and Krista Silvis, "The effect of habitat type on the growth and reproduction of the invasive New Zealand snail"; and Colin Berkheimer and Tessa Woods, "Habitat type and the interaction between the invasive New Zealand mud snail and native gastropods in Polecat Creek, Wyoming."
The Pennsylvania Academy of Science strives to advance the pursuit and application of science within the Commonwealth in both academic and industrial settings.