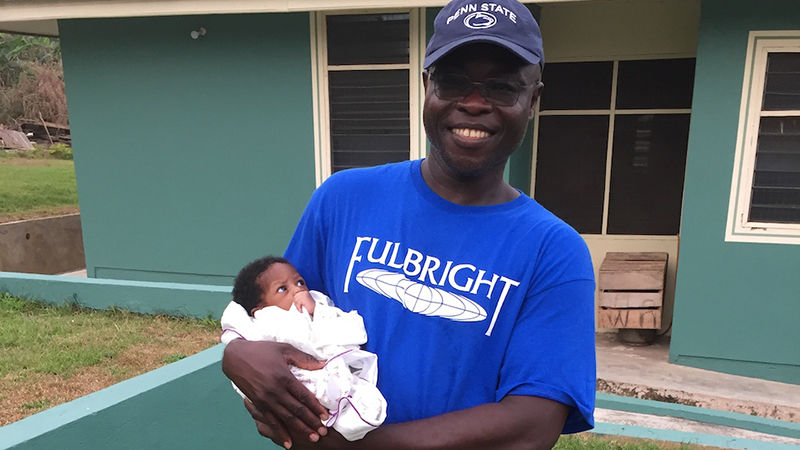 Kofi Adu donated fifty boxes of diapers worth $2,000 to Save Our Lives Orphanage at Awiankwanta in the Ashanti Region of Ghana, Africa.
Adu, associate professor of physics, is currently a Fulbright Scholar at the University of Cape Coast in Ghana where he is working in the department of physics to develop and teach a new undergraduate/graduate degree program in nanoscience and nanotechnology.
As part of his Fulbright appointment, Adu also donated nearly $10,000 worth of text books to the physics department at the university.