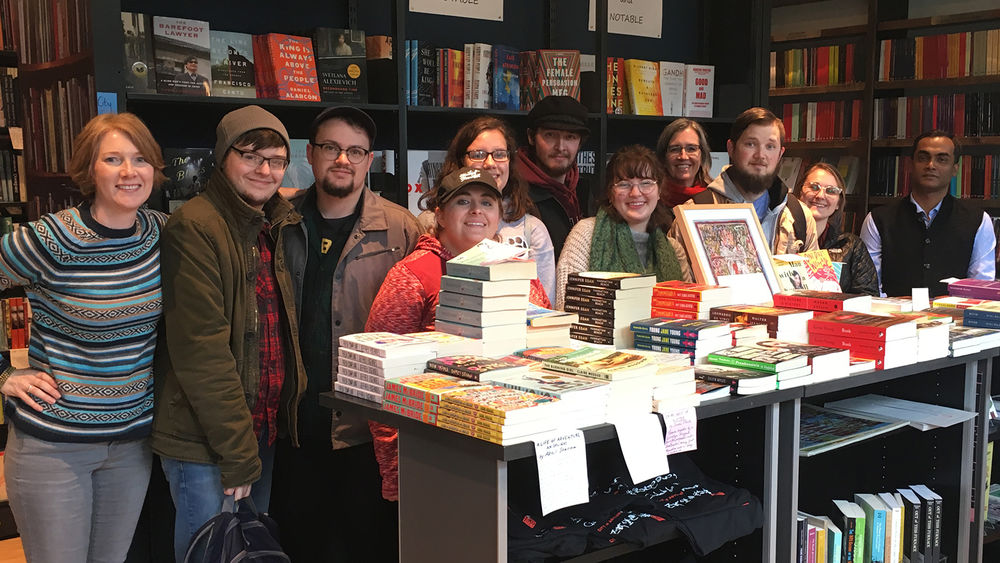 "Stories are just things we fabricate, nothing more. We search for them in a world besides our own, then leave them here to be found, garments shed by ghosts."
—Viet Thanh Nguyen, The Refugees
Penn State Altoona will present "Reflections on Displacement in the Global Sphere - a forum and reading by members of the 'Facing Displacement: Writing (in) Transit' - Mobile Writing Lab Course," Tuesday, November 13, 2018 from 12:15 - 1:15 p.m. in the Titelman Study of the Misciagna Family Center for Performing Arts. Students enrolled in ENGL 297 Facing Displacement: Writing (in) Transit, will share their observations and creative work on issues of displacement, present and past, as part of the 2018-2019 Common Read.
Throughout the semester students have engaged in academic and literary conversations, studying different forms of displacement and migration in the global sphere—whether across international borders, in response to economic barriers, or as an effect of dramatic cultural or social change.
Supported by a Teaching Transformation and Innovation Grant from Penn State's Schreyer Institute for Teaching Excellence, students took two required field trips. In September, the class traveled to Washington, DC, attending a presentation by Lindsey Wilkes, an asylum and immigration attorney. While in Washington, students also visited the United States Holocaust Memorial Museum, exploring two exhibitions specifically: "Americans and the Holocaust" and "Syria, Please Don't Forget Us." On a trip to Pittsburgh in October, students learned about and met with organizers from City of Asylum, an internationally known community arts organization which provides residency and protection for writers persecuted in their home countries. Finally, students spoke with Bangladeshi author and poet, Tuhin Das, who shared his experiences as an exiled writer living in Pittsburgh.
The event is free and open to the public.