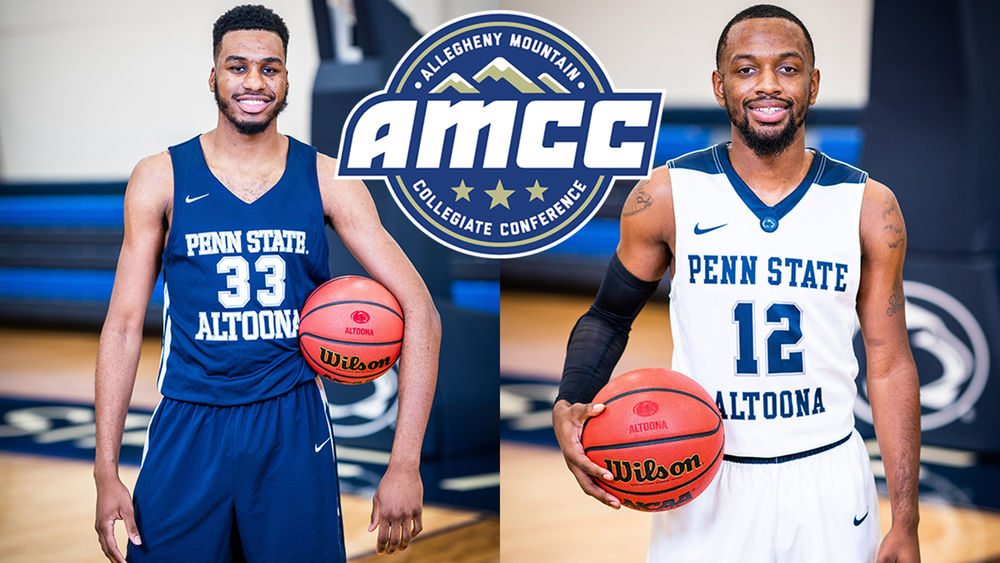 ORCHARD PARK, N.Y. – The Penn State Altoona men's basketball team was voted into fifth place in the 2018-19 edition of the Allegheny Mountain Collegiate Conference Preseason Coaches' Poll, the results of which were announced on Monday afternoon.
Penn State Behrend, which placed second in the regular season standings last winter, was predicted to finish first this upcoming season. Defending AMCC champion La Roche College was voted into second place. Hilbert College, Medaille College, and Penn State Altoona – which finished in a three-way tie for third place last year – were selected third, fourth, and fifth, respectively.
Penn State Altoona is coming off of a 2017-18 season during which it set a program record for wins. The Lions went 17-10 overall last year, including a 13-5 mark in the AMCC. Led by third-year head coach David McGreal, Penn State Altoona boasts a strong core of returners along with an infusion of solid new talent.
Named as "Players to Watch" in the poll were junior center Cameron Gardner-Nicholson (Philadelphia, PA/Boys' Latin Charter) and senior guard Jalen Archie-Davis (Norcross, GA/Norcross).
Last year, Gardner-Nicholson led the AMCC and ranked seventh among all NCAA Division III players in blocks per game, denying 2.6 shots per game. He also shot a conference-best 61.5% from the floor while ranking fourth in the AMCC in rebounds per game with 7.1. Gardner-Nicholson also contributed 7.3 points per game.
Archie-Davis was fourth in the AMCC last season in assists per game, dishing out 3.8 helpers per contest. He was also fifth in the conference with a 2.1 assist-to-turnover ratio, and he chipped in 5.9 points per game.
Penn State Altoona men's basketball opens its 2018-19 regular season on Tuesday, November 13 when it travels to face non-conference opponent Saint Vincent College for a 7:30 p.m. game.
View the complete 2018-19 AMCC Men's Basketball Preseason Coaches' Poll.