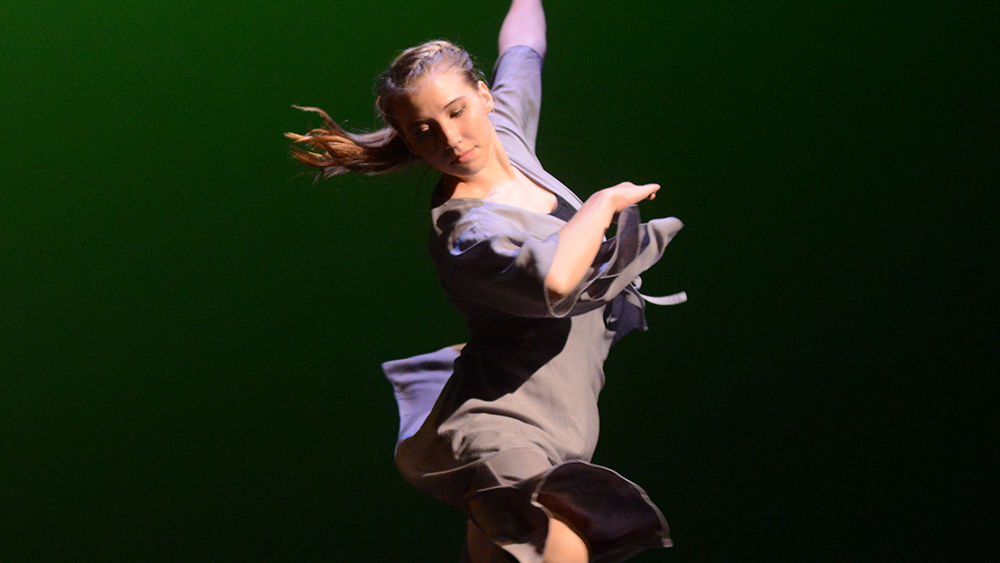 ALTOONA – Penn State Altoona's Ivyside Dance Ensemble will perform April 5-6 at 7:30 p.m. in the Misciagna Family Center for Performing Arts. Tickets are $5 for Penn State Altoona students and $7 for general admission. Children under 12 are free.
Nine alumni dancers return to Penn State Altoona for a pair of works choreographed by KT Huckabee, associate teaching professor in integrative arts. In "Patsy," a suite of dances set to the music of Patsy Cline, alums Josh Barr '12, Danielle Johnson '15, and Cassandra Lewis '15, will dance the solos they first performed in 2012. They are joined by new soloists Alyse
LaCava '17 and Laura Oswald '13 to stage this comic repertory piece. Additionally, Catherine Averill '16, Samantha Bacza '16, Tori Long '16, and Sheriece Veazey '17 will dance in the Huckabee's newest creation, "Muted," a work featuring herself and fellow faculty member Tingting Zhou.
Zhou brings her expertise in dance technology to the stage in "Imaginary Encounter." Working with technical director Maurice "Mo" Stroemel, Zhou choreographed the dance to include live camera and manipulated projections.
Ensemble director Caitlin Osborne stages two repertory works in this, her final concert with the Ensemble. "I am so happy to see this group of dancers, who represent so much of my 12 years as director, up on stage together," she says. "I chose these two dances so that I could take a last look at them before leaving Penn State. I couldn't be more delighted to welcome our alumni back to the stage."
Tickets may be purchased at the box office, Monday – Friday, 10 a.m. – 2 p.m. and before and during all performances. For further information, call the Misciagna Family Center for Performing Arts at 814-949-5452.