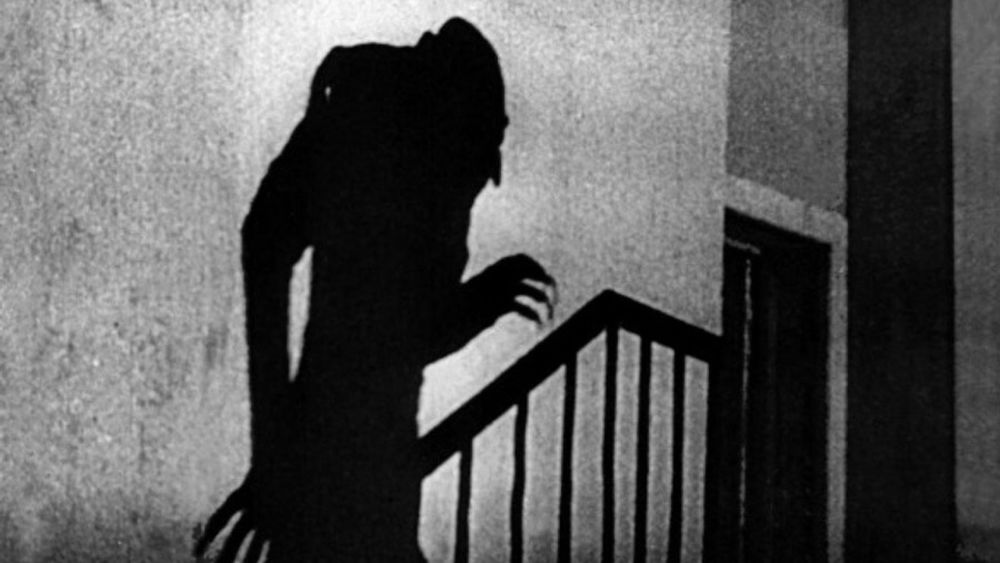 Experience a hair-raising Halloween treat with Penn State Altoona and the Altoona Symphony Orchestra (ASO).
On Saturday, Oct. 28 at 7:30 p.m. at the Mishler Theatre in downtown Altoona, the acclaimed 1922 silent film Nosferatu: A Symphony of Horror will be projected while ASO plays live the film's original score by Hans Erdmann. Timothy Melbinger, part-time lecturer in music at Penn State Altoona, will offer the pre-concert lecture "Nosferatu (1922): Murnau and Erdman's Masterpiece" beginning at 6:30 p.m.
F. W. Murnau's Nosferatu is an adaptation of Bram Stoker's novel Dracula with a serious German twist. It tells the famous story of love, death, and neck-biting through stunning visuals and ingenious special effects set to a haunting symphonic score.
The event is made possible through the ASO, a Penn State Altoona Community-Based Project grant, and a grant from The Association of the Teachers of German Deutsch macht Spaß!
Tickets for the film concert are $10. Sign up in 103 Hawthorn Building before October 20. A free shuttle departing from Penn State Altoona's Hawthorn Parking Lot, will take students to and from the theatre.
ASO and Penn State Altoona are further collaborating on a number of initiatives linking the Nosferatu film concert to the study of language, the arts, history, engineering, and philosophy:
"Nosferatu-Sight and Sound:" a panel discussion for Hollidaysburg Senior High School students with Teresa Cheung, maestra of the Altoona Symphony Orchestra, John Eicher, assistant professor of history at Penn State Altoona, and Jutta Gsoels-Lorensen, associate professor of German, English, and Comparative Literature at Penn State Altoona. This discussion will focus on Erdman's original symphonic score; technical and compositional aspects of Murnau's Nosferatu in the context of early film history; and the historical context of the film during the interwar years.
Roundtable Discussion "The Living and (Un)Dead: Perspectives on Life, Death and Zombies across Disciplines:" with Penn State Altoona's Christopher Martin, assistant professor of mechanical engineering; Mark Bonta, assistant professor of earth sciences, K.T. Huckabee, assistant teaching professor of integrative arts and dance; and Sallie Anglin, assistant professor of English. Topics will include: engineering life and death; past and future costs of progress; the philosophy of Gilles Deleuze in relation to zombies; Bill T. Jones' movement workshops with terminally ill individuals; and early modern (non-)distinctions between life and death. Tuesday, October 17, 12:10 p.m. in the Misciagna Family Center for Performing Arts. Free and open to the public.
"Tiny Tales of Terror" Writing Contest: Sponsored by Sigma Tau Delta, hard copy submissions are due 5 p.m. October 12. The winner will be announced Friday, Oct. 13. Jeanette Lang, instructor in English, and student Lydia Berry have created a similar event for K-6 graders that will take place at the Altoona Public Library Oct. 14, 2-3 p.m.