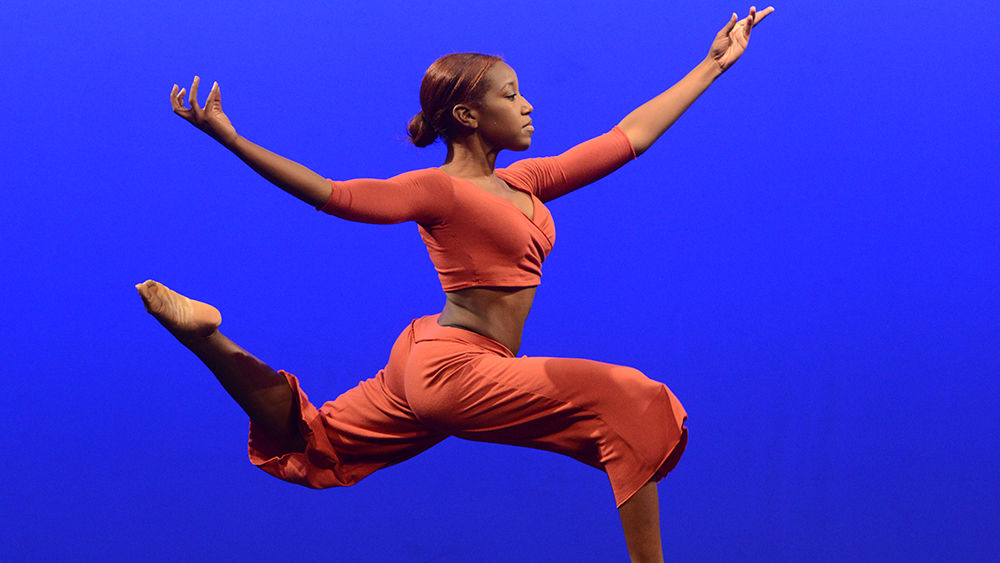 ALTOONA – Penn State Altoona's Ivyside Dance Ensemble will perform November 9-10 at 7:30 p.m. in the Misciagna Family Center for Performing Arts. Tickets are $5 for Penn State Altoona students and $7 for general admission. Children under 12 are free.
Two pieces are choreographed by new faculty member Tingting Zhou. In the first, students Malorie Cardaman and Bethany Pierce will perform "Only Through Two." The second, "Evolving," combines elements of hip hop and modern dance, two styles Zhou currently teaches for the college's dance program.
Senior faculty member KT Huckabee brings back her humorous "Quiet Mutterings," a piece that explores the mental gyrations of an individual trying to fall asleep. She adds to the program with "Listen How It Goes," a new tap dance featuring students taking advanced tap as part of their dance company training.
Company director Caitlin Osborne restages an old favorite, "Five by Five," a series of dances connected only by their complex rhythms. Says Osborne, "I began work on this piece almost ten years ago, inspired by Dave Brubeck's "Take Five." His music was a standard soundtrack of my childhood, and I wanted to turn it into a dance. I found a number of instrumentals that used the same time signature and got down to work. This piece really challenges the dancers, because the phrasing is so unlike what they are used to."
Tickets may be purchased at the box office, Monday – Friday, 10 a.m. – 2 p.m. and before and during all performances. For further information, call the Misciagna Family Center for Performing Arts at 814-949-5452.