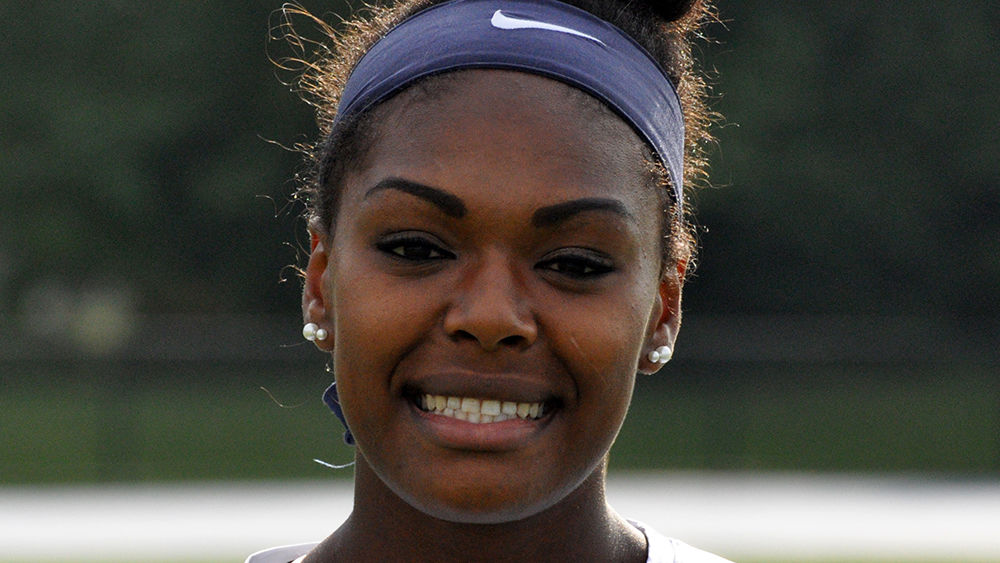 ORCHARD PARK, N.Y. - The Allegheny Mountain Collegiate Conference announced its first round of weekly awards on Tuesday afternoon, and it recognized Penn State Altoona senior forward Shoshana Mahoney (Sweet Valley, PA/Lake-Lehman) as its Offensive Player of the Week in women's soccer.
Mahoney scored a goal in each of Penn State Altoona's games this past weekend, helping the Lady Lions open their season with a 1-1 record.
On Friday afternoon, Mahoney scored the double overtime game-winning goal in a 1-0 victory over Southern Vermont College in Penn State Altoona's home opener. On Saturday, the senior scored her team's lone goal in a 3-1 loss to Waynesburg University.
For the week, Mahoney had two goals on 10 total shots, including seven shots on goal. With those goals, she increased her career total of goals scored to 24 and moved into sole possession of fourth place on the Penn State Altoona women's soccer all-time goals scored list.
This is Mahoney's second career AMCC Player of the Week award.
Lady Lions soccer hits the road tomorrow, Wednesday, September 6 to face non-conference opponent Westminster College at 7:30 p.m.