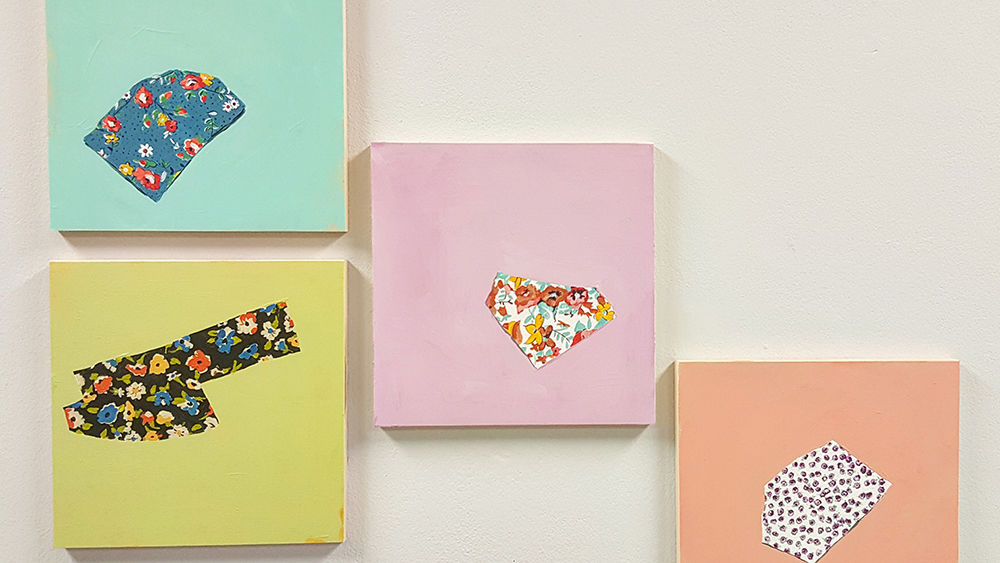 ALTOONA – Offcuts, a body of work by former instructor and Penn State MFA graduate, Sarah Swist will run June 22 – September 9, 2017, in the McLanahan Gallery of the Misciagna Family Center for Performing Arts. The exhibition is free and open to the public.
Sarah E. Swist received her BFA from Western Illinois University in 2011 and her MFA from Penn State University in 2014. As a graduate student, she served as a drawing instructor for the School of Visual Arts and as a digital fabrication assistant in the School of Architecture. She was the recipient of the Fund for Excellence in Graduate Recruitment Award as well as a Creative Achievement Award. In 2015, she moved to Texas and formed "Bubblegum & Whiskey," a collaborative, interdisciplinary project that explores the function and aesthetic of handmade objects in small, rural towns across the country. She recently served as an art instructor at Penn State Altoona and will serve as Assistant Professor of Painting at Hastings College in Nebraska in the fall.
Swist has lived and shown work in exhibitions throughout the country including Illinois, California, Texas, New York, and Pennsylvania. Most recently, she participated in Retro Future with Treat Gallery at Miranda Kuo Gallery in New York City. The Altoona exhibition will feature recent paintings of curious offcut fabric scraps saved for generations to be passed-down, revived, and finally archived in a new form.
"Offcuts" features portraits of small, oddly shaped textile remnants. Swist recently noted, "Each fragment presents the patterns that filled closets, made beds, or dressed windows in my grandmother's house many years ago. In a family of penny-wise quilters and seamstresses, every scrap was saved for future use. The colors and unique calico designs, some faded and worn, have cycled through time while tucked away in a box. Now, they have been unearthed at the height of their own ironic, vintage trendiness for better or worse. How the little pieces will continue to work or grow in the world and be revitalized is important."
The Galleries are open Monday – Thursday, 10 a.m. – 2 p.m. and before and during all performances. For further information, call the Misciagna Family Center for Performing Arts at 814-949-5452.