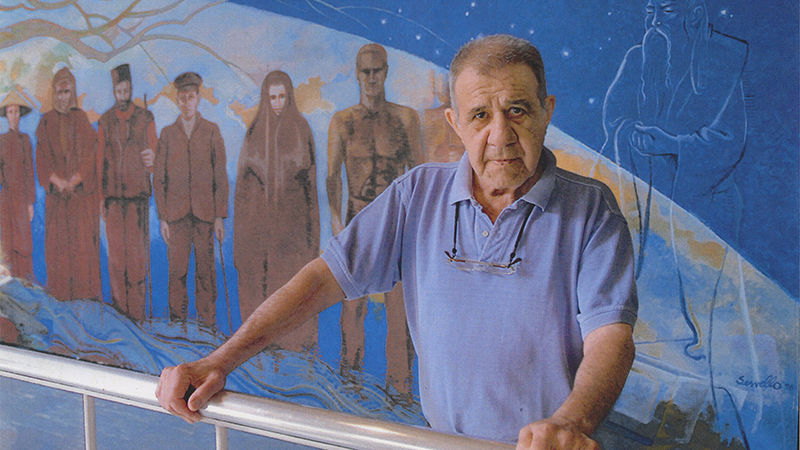 ALTOONA, Pa.—Illustrative works by local artist Joe Servello will be on display in the Sheetz and McLanahan Galleries of the Misciagna Family Center for Performing Arts June 6–August 2, 2019. The exhibition is free and open to the public.
An Altoona native, Servello graduated from Penn State in 1959 with a degree in art education. He has worked as a graphic designer, art director, theatre designer, and art teacher in Philadelphia and New York.
Servello returned to Altoona in 1986. His illustrations have been featured in numerous books and magazines, and his artwork can be found in various public and private collections including at the Southern Alleghenies Museum of Art. He has created murals in New York, Florida, Philadelphia, Pittsburgh, Altoona, and University Park at Penn State.
The Galleries are open Monday–Thursday, 10 a.m.–2 p.m. and before and during all performances. For further information, call the Misciagna Family Center for Performing Arts at 814-949-5452.