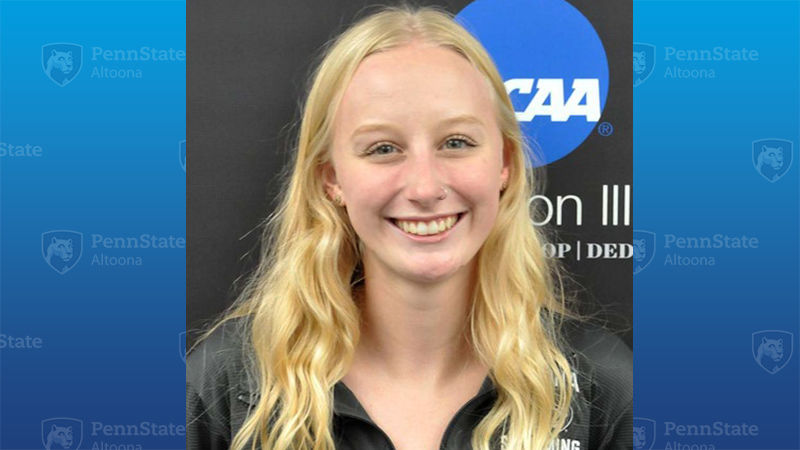 NORTH BOSTON, N.Y. — Penn State Altoona junior Avery Heisey (Lancaster, Pennsylvania/Conestoga Valley) was named the Allegheny Mountain Collegiate Conference's Women's Swimmer of the Week on Monday afternoon.
Heisey recorded two individual first-place finishes and was part of one relay first place during Saturday's tri-meet with Franciscan University and Division II opponent Alderson Broaddus University.
Heisey won the 50 Yard Freestyle with a time of 26.29, and she also prevailed in the 100 Yard Freestyle by clocking in at 57.29. The junior also combined with her teammates to win the 200 Yard Freestyle Relay with a total time of 1:48.29.
Penn State Altoona defeated Alderson Broaddus 149-21 in the meet while falling 129-118 to Franciscan.
Penn State Altoona women's swimming has a 2-2 dual meet record this season and returns to action on Saturday, Nov. 13, hosting AMCC opponent Alfred State College for a home meet starting at 1 p.m.