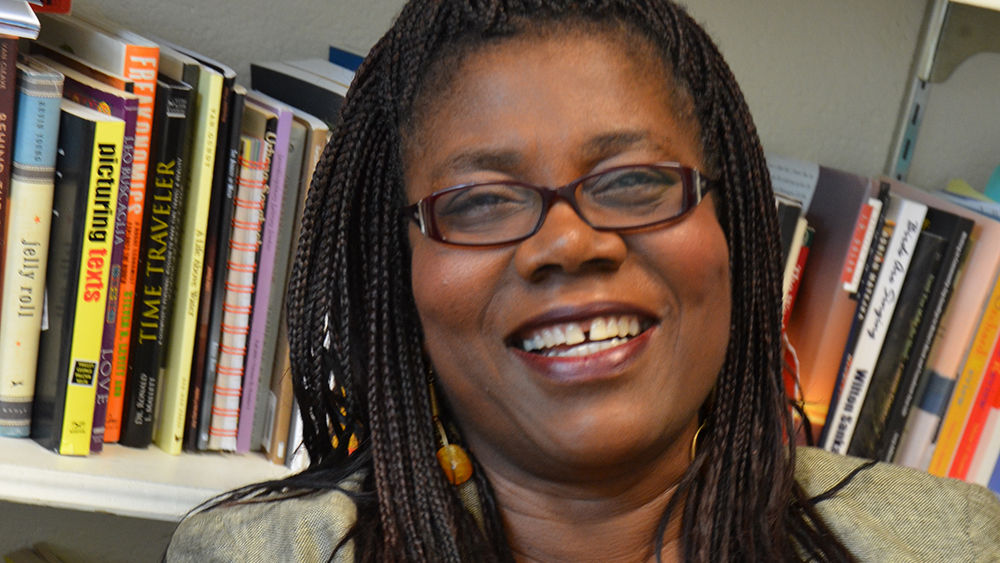 Patricia Jabbeh Wesley, associate professor of English, is featured in a chapter of the recently published book Ethics and Human Rights in Anglophone African Women's Literature: Feminist Empathy (Comparative Feminist Studies) by Chielozona Eze. The chapter in which she is a subject is "The Obligation to Bear Testimony to Human Rights Abuses." The book focuses on African literary criticism.
Jabbeh Wesley also took part in the 2017 conference of the Association of Writers and Writing Program in Washington D.C. in February. As part of the conference, she participated in two panels. The first, titled "Not Just Novelists: On Publishing Contemporary African Poets," featured Jabbeh Wesley and three other African poets who participated in a roundtable discussion. As part of the second panel, titled "Women Poets Write What History Silenced: Crafting the Feminist Historical Lyric," Jabbeh Wesley presented her paper "I Am Your War Refugee's Story." On the final day of the conference, Jabbeh Wesley was a featured poet, signing copies of her new book, When the Wanderers Come Home at the University of Nebraska Press's booth as part of the conference's book exhibition.
While in Washington D.C. for the conference, Jabbeh Wesley was also a featured author at the Library of Congress where she was invited to read her poetry on February 10.