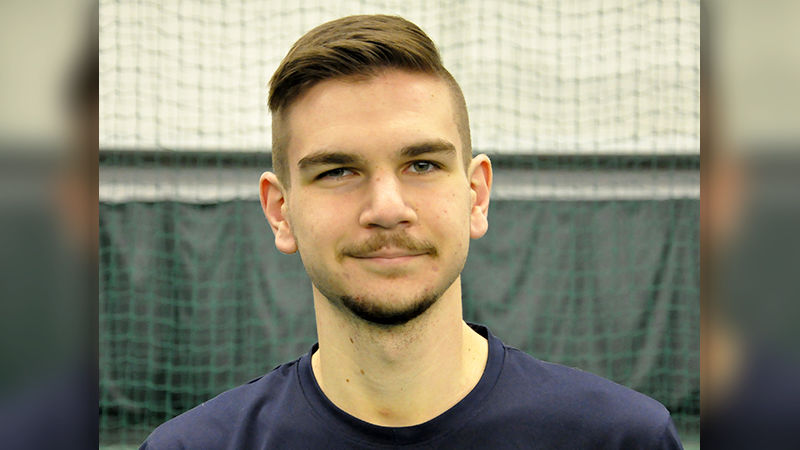 NORTH BOSTON, N.Y. — Penn State Altoona men's tennis junior Kirk Eichenlaub (Hollidaysburg, Pennsylvania/Hollidaysburg) earned first team All-Allegheny Mountain Collegiate Conference (AMCC) honors, when the league announced its postseason awards on Wednesday, April 21.
Eichenlaub was a first-team selection for the No. 6 singles slot on the All-AMCC men's tennis team, after going undefeated in his position this spring.
The junior posted a perfect 4-0 record in the No. 6 singles spot, leading all Lions players in singles wins and ranking first among all AMCC No. 6 singles players in wins. During the season, Eichenlaub posted wins in No. 6 singles over his opponents from Medaille College (6-0, 6-3), Mount Aloysius College (6-1, 2-6, 10-4), Pitt-Greensburg (6-1, 7-6 (8-6)), and Penn State Behrend (6-2, 6-0).
This is Eichenlaub's first career selection to an AMCC All-Conference team.
Penn State Altoona men's tennis finished its 2021 spring schedule with a 2-4 overall record, including going 2-2 in the AMCC. The Lions earned a berth into the conference postseason tournament, where they lost in the semifinal round.