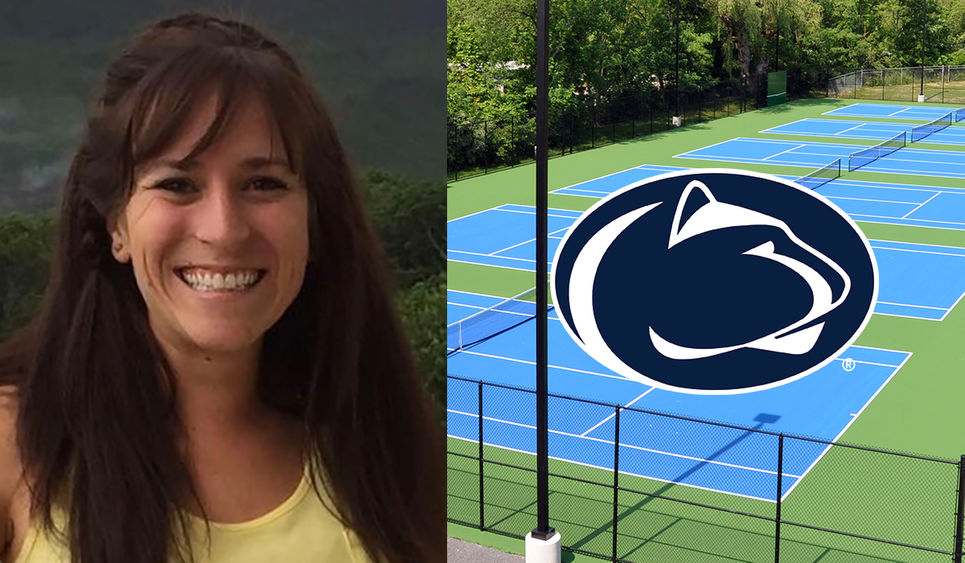 ALTOONA, Pa. – Penn State Altoona Athletics has announced the hiring of Megan Bettwy as the next head coach of its men's and women's tennis program.
Bettwy becomes the sixth head coach in the NCAA Division III era of Penn State Altoona's tennis program, which began in 1998-99. She succeeds Doug Simmons, who served as the program's head coach for the past seven years.
"Megan's playing and instructing experience will be a great asset to the Penn State Altoona tennis program," said Penn State Altoona Director of Athletics Brent Baird. "She has shown great enthusiasm in taking over as head coach, and I look forward to what she will accomplish with the team."
Bettwy was a standout player at Hollidaysburg Area High School and went on to play collegiately at Division II Clarion University. She has also served as both a coach and instructor to tennis players of all ages in the Altoona and Hollidaysburg areas.
"I am so grateful and excited for the opportunity to coach at the collegiate level, especially for the highly respected and renowned Penn State University," said Bettwy. "I hope to encourage and support these student-athletes not only in the classroom and on the court, but in all aspects of their lives. I am looking forward to being part of the Penn State community."
As a player, Bettwy's tennis career took off at Hollidaysburg Area High School. She was a District 6 doubles champion in 2009 and 2010, as well as a District 6 singles runner-up in 2009. Bettwy was part of a doubles team at Hollidaysburg that was in the Pennsylvania Interscholastic Athletic Association's top eight in 2009 and 2010. In her junior season, she was named the most valuable player on her Golden Tigers tennis team.
Bettwy continued her playing career at Clarion University, where she was voted team captain from 2012-15 and played primarily at the No. 2 singles and No. 2 doubles positions. During her collegiate career, Bettwy was a four-time Pennsylvania State Athletic Conference Scholar-Athlete and also earned Scholar-Athlete status from the Intercollegiate Tennis Association in 2012.
Bettwy returned to her high school alma mater as a volunteer assistant coach from 2016-18, helping the Hollidaysburg girls tennis team to three consecutive District 6 titles. She assisted with coaching a District 6 doubles champion in 2017, as well as a District 6 singles champion in 2018.
Bettwy has also been a tennis instructor at the Summit Tennis & Athletic Club in Altoona, providing private lessons and group clinics for players of all ages.
Bettwy graduated from Clarion in 2014 with a Bachelor of Science degree in Speech-Language Pathology. She earned a Master of Science from Clarion in 2016 in the same field of study.