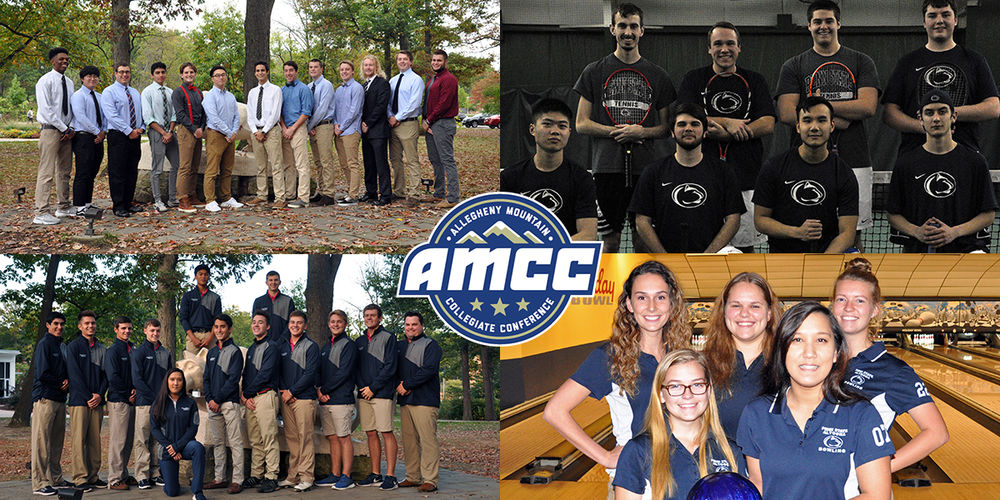 ORCHARD PARK, N.Y. – On Tuesday, day two of NCAA Division III Week, the Allegheny Mountain Collegiate Conference announced its 2017-18 Team Peak Performers, the teams with the highest collective grade point averages in their respective conference sports.
Four Penn State Altoona squads earned Peak Performer status from the AMCC, the most in one year for the Athletics program since the recognition began in the 2011-12 season. Additionally, Penn State Altoona's total of four Team Peak Performers ties Hilbert College for the most teams from one school to earn the honor this year.
The four Penn State Altoona teams who won Peak Performer awards for the 2017-18 year are men's golf (3.26 GPA), men's swimming (3.095 GPA), men's tennis (3.432 GPA), and women's bowling (3.523 GPA).
For the men's swimming team, this marks the sixth time out of seven years that the program has won the AMCC Team Peak Performer award in the sport, the most times of any Penn State Altoona team. It is the second-ever Team Peak Performer recognition for the men's golf, men's tennis, and women's bowling programs.
The AMCC's celebration of Division III Week continues tomorrow, when the league will announce its Academic All-Conference list.