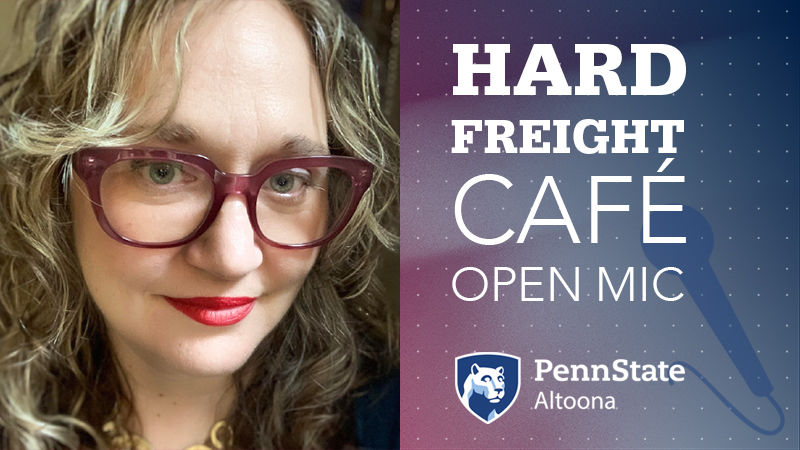 ALTOONA, Pa. — Hard Freight Café, an open-mic event presented by Penn State Altoona's student literary magazine, will be held Tuesday, Feb. 23 at 7 p.m. The event will feature a kick-off reading by poet Sheila Squillante. The event will be hosted on Zoom, using passcode 976003. The reading and open mic are sponsored by the English program and the Division of Arts and Humanities. Both events are free and open to the public.
About Sheila Squillante
Squillante's latest book of poetry, "Mostly Human," won the 2020 Wicked Woman Book Prize from BrickHouse Books. The collection is a feminist/fabulist coming-of-age story told episodically and chronologically, that wrestles with teenage angst, body image, awkward sex, hair metal, and historical markers like the Space Shuttle Challenger Disaster. Squillante is also the author of a full-length collection and three chapbooks. She directs the master of fine arts program in creative writing at Chatham University in Pittsburgh, where she is executive editor for "The Fourth River," a journal of nature and place-based writing. More information is available on Squillante's website.
About the Hard Freight Café
Hard Freight Café attendees are invited to read or perform their own work or music or share a favorite piece of poetry or prose. Participants will be invited to sign up at the beginning of the program.