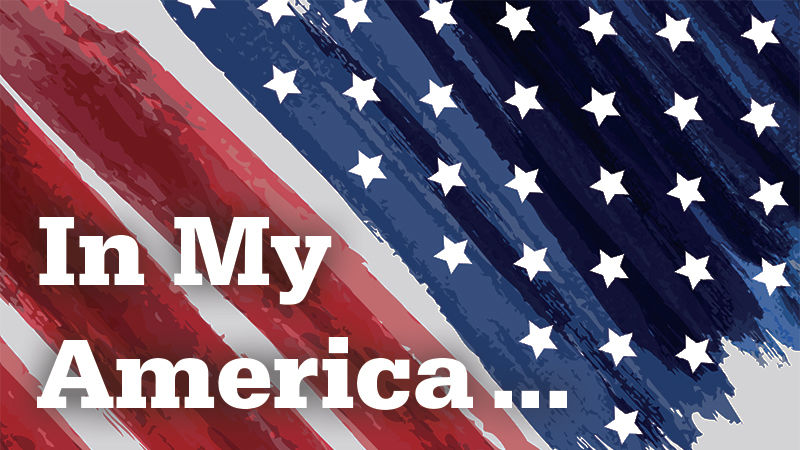 ALTOONA, Pa. — Penn State Altoona students, faculty and staff are invited to take part in a college-wide collaborative poetry project titled "In My America: Creating Our Future Together Through Poetry."
By completing this line of poetry, "In my America _____", contributors are asked to express what they see — and what they would like to see — in the United States. Selected lines will be compiled and edited into a single poem by Erin Murphy, professor of English and author of eight poetry collections.
The submission form, tips, and a demonstration video that takes viewers through the writing process are available as part of the online submission form. Submissions are due March 25. All contributions will be presented anonymously in the final poem.
Murphy was inspired to create the project after seeing Amanda Gorman, the nation's Youth Poet Laureate, recite her inaugural poem "The Hill We Climb" at the Jan. 20, 2021, inauguration of President Joseph R. Biden. Gorman, 22, is the youngest poet to deliver a U.S. presidential inaugural poem.
"Immediately after Gorman's performance, my cell phone lit up with messages from friends, family members, neighbors, former neighbors — even my cats' veterinarian texted me to say how moved she was by the poem," Murphy said. "Several said it made them tear up or gave them chills."
Following the popularity of "The Hill We Climb," Gorman was invited to perform her poem "Chorus of the Captains" at Super Bowl LV on Feb. 7. Murphy decided to tap into the national enthusiasm for contemporary poetry.
"It's not about politics — it's about poetics," she said.
Some of the submissions received so far include:
"In my America, there is silky new skin emerging from a surgical wound."
"In my America, sunlight refracts on the river water caps like the flicker of a flame, fleeting and bright."
"In my America, the warm of white-skinned children, small and fierce, tell my brother his skin color is a death sentence, with no trial before this verdict."
"In my America, kindness is the new reality show."
The project is co-sponsored by "Hard Freight," Penn State Altoona's student literary arts magazine, and Arts and Humanities in Action (AHA), an initiative of the Division of Arts and Humanities devoted to encouraging connections between the classroom and cultural experiences. Murphy is co-chairing the project committee with Roselyn Costantino, professor of Spanish, women's, gender, and sexuality studies, and Latin American studies.
A video performance of the final poem will premiere in April, which is National Poetry Month.