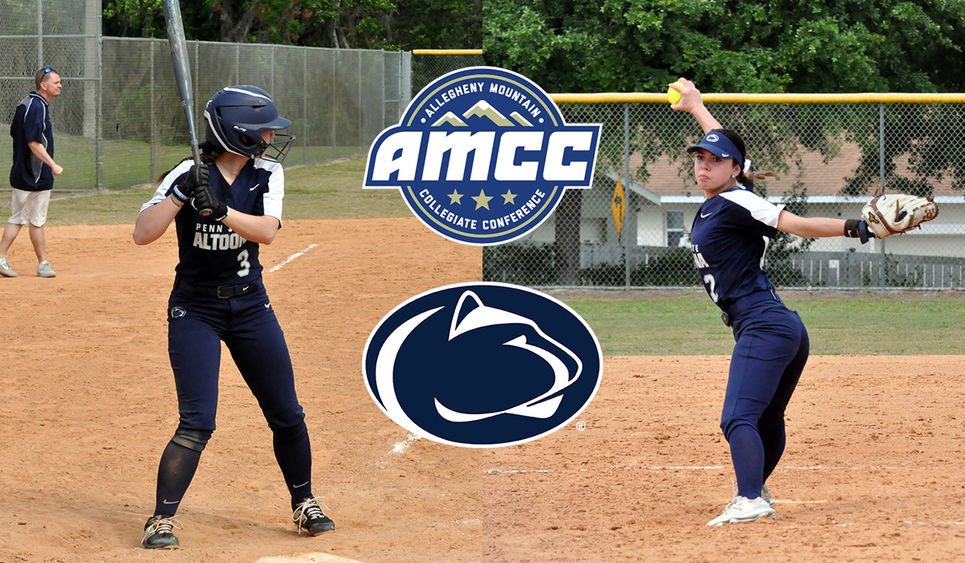 NORTH BOSTON, N.Y. — The Penn State Altoona softball team was predicted to finish in fourth place in the Allegheny Mountain Collegiate Conference this season, when the league announced the results of its 2021 Preseason Coaches' Poll.
Mount Aloysius College, which won each of the previous two AMCC championships, was voted into first place in the poll. Penn State Behrend took second place, and Pitt-Bradford was third.
Led by sixth-year head coach Joe Merilli, the Penn State Altoona softball program has high hopes as it enters the 2021 season. The Lady Lions will feature a strong group of returning players from last spring to go along with some key additions to the roster. Penn State Altoona had gotten out to a 2-8 start last season before the remainder of the schedule was canceled due to the spread of COVID-19.
Featured in the poll as "Players to Watch" for Penn State Altoona this upcoming season were sophomore outfielder Brooke Colledge (Everett, Pennsylvania/Everett) and junior right-handed pitcher/utility player Makenzie Lukehart (Utahville, Pennsylvania/Glendale).
Colledge started all 10 games for Penn State Altoona last spring, leading her team in batting average (.448), slugging percentage (.724), on-base percentage (.448), hits (13), runs batted in (6), doubles (5), and total bases (21). She also tied for the team lead in runs scored (5), home runs (1), and stolen bases (3).
Lukehart also started all 10 games for the Lady Lions in her first season on the roster, tying for first on the team in runs scored (5) and stolen bases (3) while ranking second in batting average (.308), slugging percentage (.385), on-base percentage (.379), hits (8), doubles (2), and walks (3). She also made four starts in the pitching circle, tossing 18 innings and recording two complete games while striking out seven batters and picking up one win.
Penn State Altoona softball is scheduled to start its season on Thursday, March 25, when the team will travel for a doubleheader at non-conference opponent Penn State Harrisburg beginning at 3 p.m.
View the complete 2021 AMCC Softball Preseason Coaches' Poll.