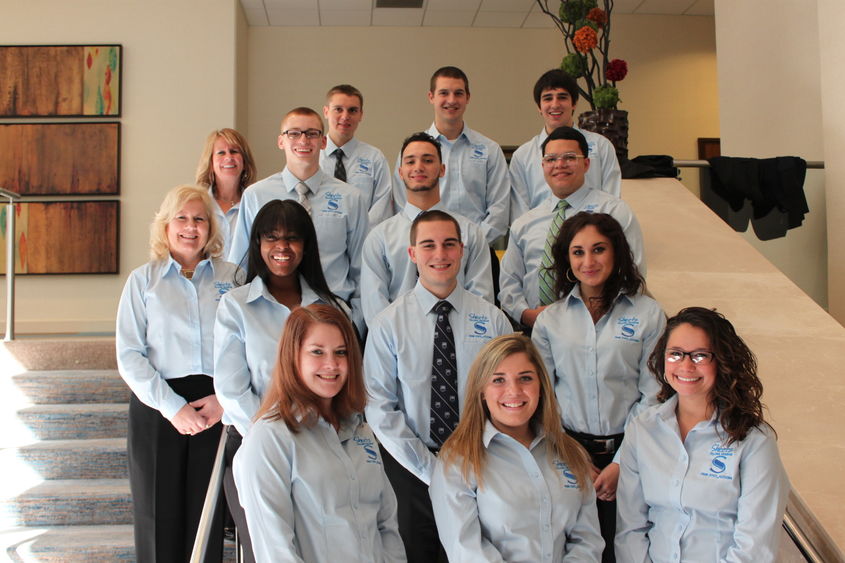 ALTOONA, Pa. -- Twelve Sheetz Fellows from Penn State Altoona attended the three-day 2014 National Collegiate Entrepreneurs' Organization (CEO) Conference in Orlando, FL, held Oct. 30-Nov. 1.
The Sheetz Fellows included Frank Amabile, Catherine Anderson, Faridah Bada, Karly Bish, Chantel DeGennaro, Jesse Ickes, Morgan Keirn, Dylan Leazier, James Martinez, Steve Mullen, Justin Merrell and Collin Reinhart.
The conference brought 1,000 entrepreneurial students together to attend keynote and breakout sessions featuring more than 70 successful entrepreneurs who shared their insights and experiences on the risks, challenges and rewards of starting a business. The students also attended sessions in the Mentor Room where they connected one-on-one with the CEO speakers.
The Sheetz Fellows program at Penn State Altoona prepares students to be leaders; instills a sense of servant leadership through community service; challenges students to undertake a rigorous and stimulating academic experience; offers students mentoring opportunities with successful entrepreneurs and community leaders; provides students with an experiential education through study abroad and internships or research initiatives; and encourages a sense of esprit de corps by participation in seminars, workshops and professional development experiences.