Penn State Altoona's Legacy Project teams engineering, business students to create a marketable product and incubate a business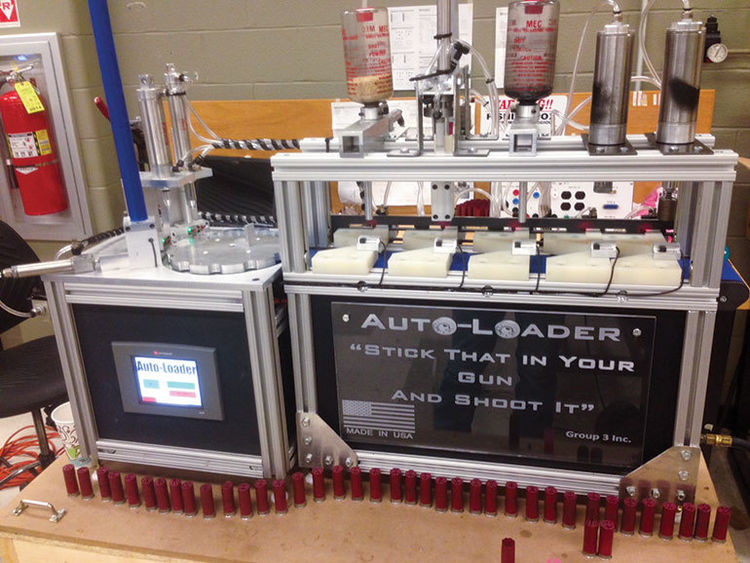 ALTOONA, Pa. — What happens when you put engineering students together with business students to come up with a product? A marketable product. That's the goal of Penn State Altoona's Legacy Project, run by Donna Bon, instructor in entrepreneurship, and Richard Singer, instructor in computer science and electrical engineering. "The idea is to incubate a business in central Pennsylvania," said Bon, by "marrying the engineers' senior design projects with the Sheetz Fellows [business students]." In other words, "leave a legacy, start your business."
The idea of combining engineers and business students came to Bon and Singer when they attended the Global Consortium of Entrepreneurship Centers conference. "We realized we were on the ground floor with this idea," said Bon. "Entrepreneurship is the fastest growing major in the country. And we have something here that we can make work. We couldn't find anything close to this anywhere else. A lot of things have been going on longer, but I have not heard of any program trying to do what we are doing."
The two instructors collaborate between the two programs. Singer said, "I teach a senior capstone design project to the engineers in the electromechanical engineering technology [EMET] program. The students make these very interesting, wonderful machines . . ." and Bon completes the thought, "but not the knowledge to market them. We're making an effort to put the disciplines together."
The partnership takes place over two semesters because, as Bon said, "a one-semester class is not a lot of time or opportunity to do much more than some basic products." The instructors meet with the students on a regular basis to monitor their progress. At the end of each semester, students present their ideas as part of the Pechter Business Competition.
For the engineers, "the first semester is the preparation," said Singer. That's when the creative process takes hold. "And then in the second semester they buy the materials and build their product. The only criteria is that the product has got to have an electrical, a mechanical, and a computer component. On top of that it has to have enough complexity to be considered a senior design project."
This is the second year for the program. Two of last year's ideas placed "first and second in competition," Singer explained. "One was a small bottling system that the students are still working on. Another was a power hand truck, which became an idea when a student working in a retail environment couldn't tip a dolly." A third idea, a motion-induced cellphone charger, did not do as well because they couldn't get the prototype working. (Two ideas from this year's competition are featured below.)
Bon and Singer see nothing but potential for growth in the Legacy Project. "We want to create an entrepreneurship ecosystem," Bon said. When asked if she only means engineering students, she is emphatic. "We want it all. We want biology, we want the arts. It's about taking it to the next step." She also sees diverse potential in the experience. "Not always is it to start up a business. These students become innovative problem solvers. It's about getting them to step outside the norm. We want all of those individuals. We have put it in our strategic plan to integrate entrepreneurship into every single class to create that ecosystem."
Automatic convertible Jeep top
Ever drive a Jeep (or any other convertible-top vehicle) with the top down and the wind in your hair? And then you suddenly realize that your head is getting wet and you need to put the top up? Even with hands-free tops, you still have to pull over, stop the vehicle, and wait while the top closes. With that break in the action, it almost feels like the fun is over! Well, students at Penn State Altoona want to make sure the fun doesn't have to stop.
Senior electromechanical engineering technology students Cody Curtis, Alex Miller, Ryan Stupy, and Cody Miller put their heads together to come up with a senior project that was both interesting and feasible. Affordability turned out to be the deciding factor. The group had to dismiss two exciting ideas because of money, Miller said. "For a mechanical bull, the combination of the motor we would need and the hydraulics to buck the bull would be really expensive. Plus a company in State College already creates mechanical bulls. For a water jet pack, the pump was really, really expensive." They came to the Jeep top idea because "Cody [Curtis] already had the Jeep."
The performance requirements for the Jeep convertible top were it had to open or close in one minute, open or close while driving, open to a set position to act as a sunroof, and have a rain sensor to override the system. The actual device, a "well-manufactured guide system," would require a motor, a pulley, and rails and carriages, which the engineering team had to build. What sets their design apart from the existing automatic system for a Jeep top is that theirs does not require stopping the vehicle.
The students initially worked on building the guide system using a 3-D printer. Miller said, "The nice thing about a 3-D printer is you can make pretty much anything and you don't have to worry about the machinability of the final product." While the results functioned as desired, once again cost became an issue and the engineering team turned to a system more like a garage-door opener, with aluminum as the main material. Those efforts were successful. "This is the first prototype. We would have to go into a redesign so that we could market it to people, but the system works for what we needed. The good thing about this project is we have the dimensions for everything if someone was asking us about it."
Finished product, enter marketing — business students and Sheetz Fellows Amanda Moyer and Richard Weber. She was responsible for marketing and sales, he for logistics and financials. "It's a Jeep thing, you wouldn't understand" is for some more than a marketing slogan, it's a way of life, and so, Moyer said, "we looked at the main customers for Jeep Wranglers." According to her research, 20,000 people attend the annual Bantam Jeep Festival in nearby Butler, which would be an excellent place to find those diehard Jeep customers. There are also Jeep and truck shows "all over the place." Dealerships could be interested in the design as well, which at $3,700 is priced far cheaper than its nearest competitor.
As for all senior capstone projects, the engineering students wrote a 33-page paper detailing their work from beginning to end and presented their results at the Penn State Altoona Business and Engineering Student Showcase in May. Their presentation included an on-campus demonstration of the Jeep top for the public.
Students from both disciplines involved in the Legacy Project understand the benefits of the experience. Miller said, "It's a good way to learn about business if you are an engineer, and how projects are going to go in the real world where you're not just going to be working with engineers. Employers sounded pretty happy that we had been in contact with other departments." And what could be more valuable than that?
The Autoloader
Electromechanical engineering technology students Mike Keeler, Steve Niemkiewicz, Zack Burkett, and Zack George were also thinking about sports and the outdoors when they came up with the Autoloader. George said, "We all had an interest in the outdoors and shooting trap and skeet." Shooting 100 clay pigeons, however, leaves a pile of empty shells. For their senior design project, he said, "we decided to use technology to recycle and reload the shells."
Other than the environmental issues in all that waste, why would a machine to reload shotgun shells be a good idea? "There are a lot of manual reloaders out there," George said, "and they're inexpensive. But on a manual reloader you have to make each shell literally by hand." And that's a slow process. Using a manual reloader, a person can reload about 100 shells an hour.
Probably the biggest reason behind reloading isn't the environment, expense, or time, however. George said, "It's the customizability." Experienced shooters like to make their own "recipes" for the shells. "There are thousands of brands and differences in gunpowder. For the wad, there are different designs for distance and impact. And people will change the amount and size of the BBs to affect distance and spread."
The students decided they wanted a reloader that was "user friendly, will work in any standard household, and reduces the time required to reload." They also aimed to beat the 100 shells an hour the manual loader can do.
"We did every piece of machining on that project with the assistance of lab staff Tom Hatch and Lucas Jones," George said. "We drew them up and programmed them into the milling machine and the machine made the part. There were a couple parts we had to prototype with a 3-D printer. Once they worked, we made them from metal." That may sound like a lot of work, but "it was easy because we all had such a passionate interest in it. Everyone participated in everything. Nothing got done until it was discussed by the group." That approach was unmistakably successful — the completely automated Autoloader, which needs no operator once the machine is running, can produce 540 shells in an hour.
The business side of the project was covered by Steve Mullen, another EMET student but one minoring in entrepreneurship because, he said, "I wanted to get a business background. Ms. Bon gave the Sheetz Fellows the opportunity to partner with the EMET majors to launch a business." Mullen sounds like he is already marketing the Autoloader, which he actually is. "I think it's an awesome idea, the first of its kind. Some are semi-automated but ours is fully automated. I see a need in the market."
While other Legacy projects have ended at the end of the semester, and some others are waiting for former students to get a little room in their lives to continue working on their projects, the Autoloader is primed for the future. "We don't have the working capital to start this," Mullen admitted, "so we'll see where it goes. But we are working on a patent with an attorney. My main responsibility is to develop a business plan and start selling this thing." With their successful design and the right marketing plan, success is surely in their sights. Pull!