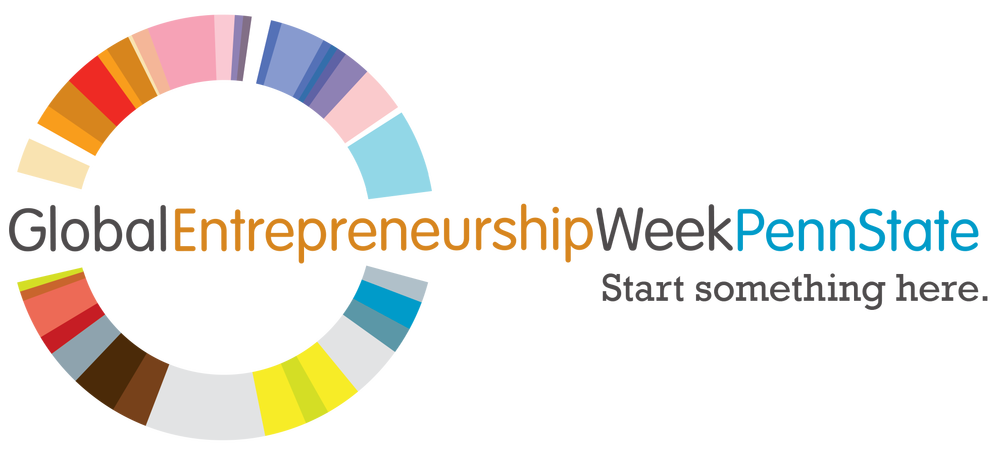 ALTOONA, Pa. — Penn State Altoona will hold several activities and events as part of Global Entrepreneurship Week, held Nov. 14-17.
Global Entrepreneurship Week (GEW) is the annual celebration of Penn State's year-round commitment to innovation. It brings together students, faculty, staff, and community members to promote the entrepreneurial spirit and cultivate student start-ups. Each November, GEW inspires people everywhere through local, national and global events to help them explore their potential as innovators and self-starters. If you've ever dreamed of starting your own business, join Penn State Altoona's GEW events and activities.
Kick off GEW on Monday, Nov. 14, by hearing Penn State Altoona alumnus Michael Rethage speak from 6:30-7:30 p.m. in the Sheetz Center for Entrepreneurial Excellence (SCEE). Rethage will offer tips and suggestions and answer questions about thinking like an entrepreneur and how to get started with your business idea.
On Tuesday, Nov. 15, head to SCEE for a student entrepreneur panel. From 6:30-7:30 p.m., listen to seven students share their stories of how they got started with businesses such as LuLaRoe, J&J Outdoors, and UnisBrands LLC.
Be sure to register for the Delivering the Best in Customer Service business training program on Wednesday, Nov. 16, 9-11:30 a.m. in SCEE. Debra Dellaposta, president of Doing Better Business, Inc., and WPS Office Solutions, will talk about delivering excellence in customer service and understanding customer needs. The program is free for students and $30 for the public. Register by calling 814-949-5535 or emailing [email protected].
Also on Nov. 16, check out 3-D Printing for Start-ups, held at Catalyst Space, 1331 12th Ave, Suite 205, in Altoona from 6:30-7:30 p.m. This program includes hands-on demonstrations. Catalyst Space also will offer Open House events 10 a.m.-3 pm., Monday-Wednesday. Penn State Altoona alumnus Justin Merrill will talk about this multi-purpose collaborative environment for professionals, entrepreneurs and individuals, available for independent projects and the assistance of start-up businesses.
On Thursday, Nov. 17, attend the Entrepreneur in Residence program featuring Don Beaver, CEO of HalenHardy LLC. From 8 a.m.-12:05 p.m. at SCEE, you will have the opportunity to expand your network and get immediate feedback on your ventures or entrepreneurial career goals by meeting one-on-on with Beaver.
Also on Nov. 17, Penn State Altoona alumnus and franchise guru Adam Balestino will host an online chat at 7:30 p.m. A 2005 Penn State Altoona graduate, Balestino is the owner of multiple Sweet Frog and Subway franchise locations. To participate in the chat, go to meeting.psu.edu/franchise online.
And finally, from Nov. 14-17, take part in the Entrepreneurship Social Media Challenge. Each day, one photo of someone or something "entrepreneurial" will be posted on Instagram and Twitter (PSUaEshipCtr) and Facebook (Entrepreneurship at Penn State Altoona). Comment on the photo to be eligible to win gift cards.
For more information about GEW, visit altoona.psu.edu/gew online.