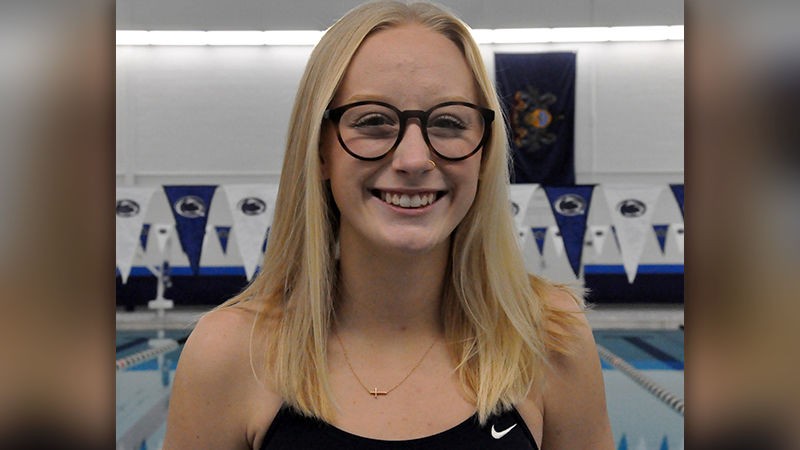 NORTH BOSTON, N.Y. — Penn State Altoona freshman Avery Heisey (Lancaster, Pennsylvania/Conestoga Valley) was selected the Allegheny Mountain Collegiate Conference's Women's Swimmer of the Week on Monday, Nov. 18.
Heisey had three of Penn State Altoona's season-high seven total first-place finishes in the Lady Lions' home opener versus AMCC opponent Alfred State College on Saturday, Nov. 16.
Heisey's first win of the meet came in the 50 Yard Freestyle, in which she posted a time of 26.48. The freshman won the very next event, the 100 Yard Freestyle, by finishing in 59.53. Later in the meet, Heisey took first in the 50 Yard Butterfly with a time of 29.77.
This is Heisey's second AMCC Women's Swimmer of the Week award this season, and it is the league-best fifth time that a Penn State Altoona women's swimmer has earned the AMCC's weekly award this year.
To view the AMCC's listing of Heisey as its Women's Swimmer of the Week, visit the AMCC website.
Penn State Altoona women's swimming will travel for its next competition, as the Lady Lions will take part in the three-day Erie Community College Invitational on Friday, Nov. 22, through Sunday, Nov. 24.