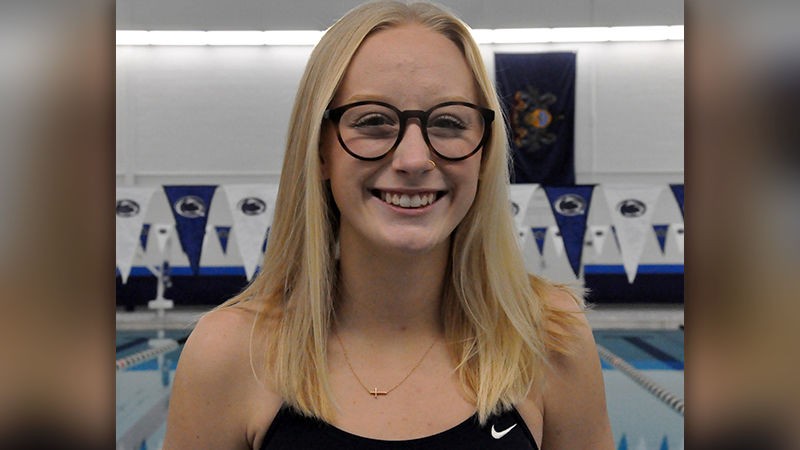 NORTH BOSTON, N.Y. — Penn State Altoona freshman Avery Heisey (Lancaster, Pennsylvania/Conestoga Valley) was named the Allegheny Mountain Collegiate Conference's Women's Swimmer of the Week on Nov. 4.
Heisey recorded a pair of first-place finishes in the Lady Lions' 74-61 victory at AMCC opponent Franciscan University on Saturday afternoon.
Heisey won the 50 Yard Freestyle, clocking in at 27.91. She also placed first in the 100 Yard Freestyle with a time of 1:00.98.
This is Heisey's first career AMCC Swimmer of the Week award, and it is also the third time already this season that a Penn State Altoona women's swimmer has earned the conference's weekly award.
The Penn State Altoona women's swimming team returns to action this Friday, Nov. 8, when the Lady Lions travel to Huntingdon, Pennsylvania, to face Juniata College and California University of Pennsylvania in a tri-meet starting at 6 p.m.