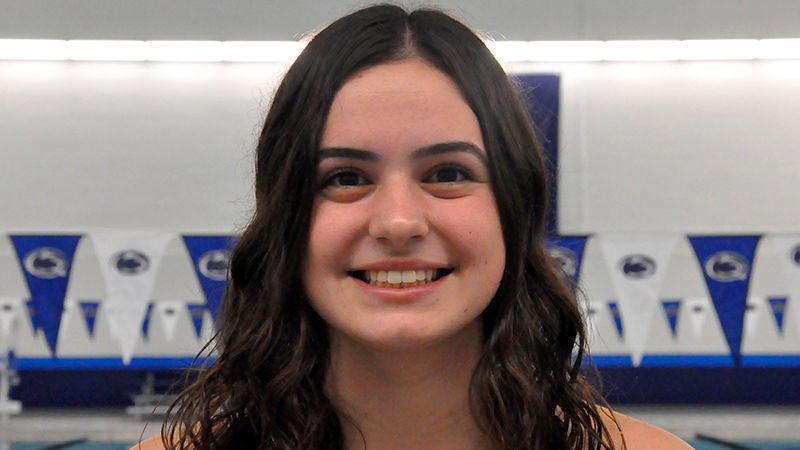 NORTH BOSTON, N.Y. — Penn State Altoona freshman Grace Dangelo (State College, Pennsylvania/State College) was named the Allegheny Mountain Collegiate Conference's Women's Swimmer of the Week on Monday, Oct. 14.
Dangelo had a hand in three different first-place finishes on Saturday to help the Penn State Altoona women's swimming team to a second-place finish at the Pitt-Bradford Panther Relays.
Dangelo and her teammates won the 200 Yard Medley Relay with a time of 2:08.15. Later, she and her teammates prevailed in the 200 Yard Freestyle Relay by clocking in at 1:50.86. They also grouped together to place first in the 400 Yard Freestyle Relay, combining for a time of 4:06.23.
Penn State Altoona women's swimming will return to Bradford for its next competitions, when the Lady Lions will face Pitt-Bradford and SUNY Delhi in a pair of dual meets at 1 p.m. on Saturday, Oct. 26.