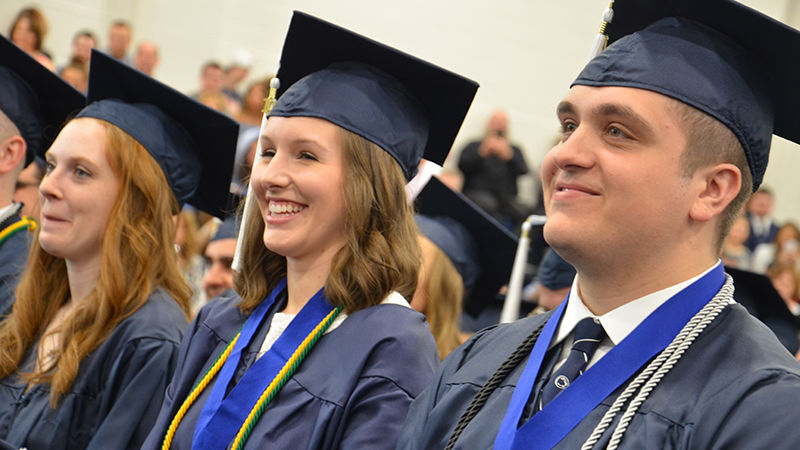 Penn State Altoona held its spring 2019 commencement ceremony Saturday, May 4, 2019, in the Adler Athletic Complex.
Approximately 195 students attended the ceremony. The speaker was Charles N. Marshall, former senior vice president of marketing and sales for Conrail.
See more photos from the event on the Penn State Altoona Flickr page.