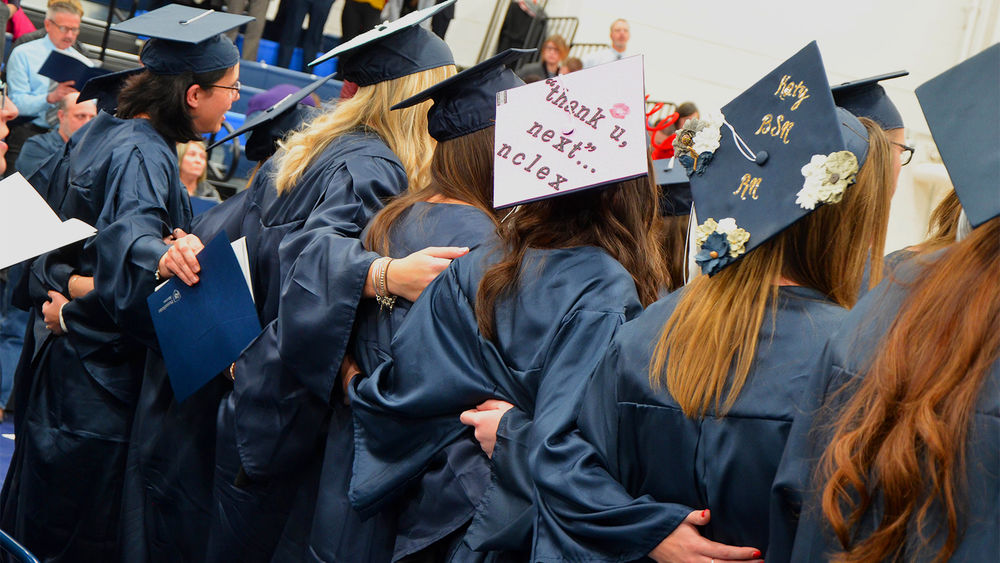 Penn State Altoona held its fall 2018 commencement ceremony Saturday, Dec. 15 in the Adler Athletic Complex, the college's first commencement on campus since fall 2012.
About 129 students from the summer and fall 2018 semesters were slated to graduate; 69 of them planned to process.
The commencement speaker was Lee Ann De Reus, executive director at the Domestic Violence Legal Empowerment and Appeals Project in Washington, D.C. De Reus is a former associate professor of human development and family studies and Women's studies at Penn State Altoona.
Visit our Flickr page to view more photos from the day.