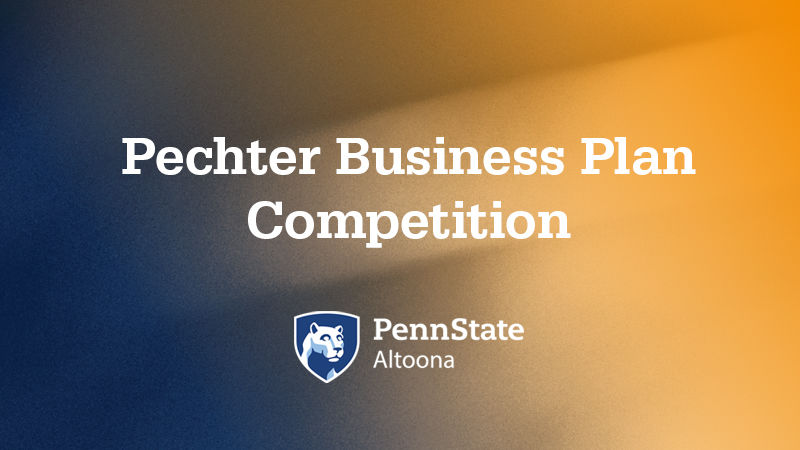 ALTOONA, Pa. — Penn State Altoona's Pechter Business Plan Competition is now accepting applications for the 2019-20 academic year.
The Pechter Business Plan Competition provides a process for students to turn great ideas into great businesses. Competitions encourage students to form interdisciplinary teams to take ideas from the concept phase through a feasibility study/market analysis to a full business plan — and ultimately to build a new venture.
These competitions are designed for students across all programs at Penn State Altoona and welcome the participation of students not enrolled in the entrepreneurial or business curriculum. Student teams receive extensive feedback and receive written comments from judges.
For more information and to register, visit the Pechter Business Plan Competition page.