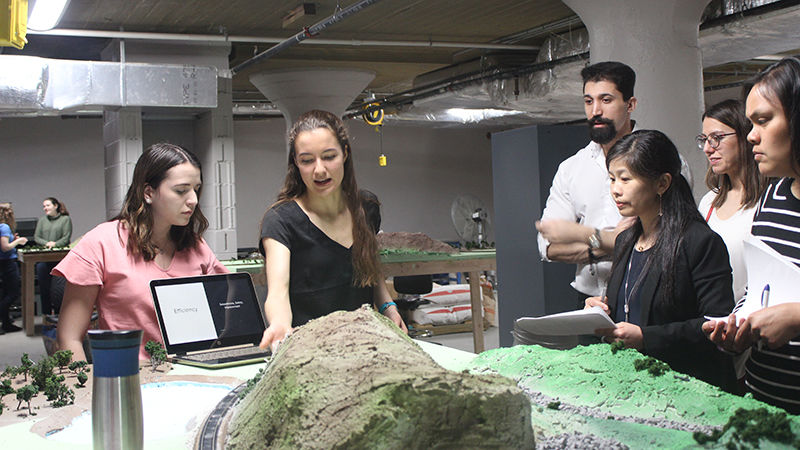 ALTOONA, Pa. — The final round of the Women in Engineering Design Competition took place April 13-14 in Penn State Altoona's Penn Building. More than 30 first-year and sophomore students from nine Penn State campuses participated in the program, hosted by Penn State Altoona's Rail Transportation Engineering (RTE) program.
The competition had three rounds. The first was an online quiz which included questions about all aspects of engineering and its impact on society, economics and politics. Winners of the quiz moved on to the second round, the design portion. Sixteen advanced to the final round, tasked with solving an on-site, hands-on problem. Eight teams presented to, and fielded questions from, a judge's panel that included faculty from Penn State Altoona and representatives from Norfolk Southern.
This competition exposes and broadens women engineering students' perspective and interest in engineering, as well as challenges critical engineering skills. Prizes included scholarship money of up to $4,000.
The competition was sponsored by Norfolk Southern and Penn State. Winning teams are:
1st place: Xiaochen Yuan and Elizabeth Druschel, University Park, $4,000
2nd place: Emily Patricia Cardoza and Serena Joy Young, Abington, $2,000
3rd place tie: Magdalia Campobasso and Olivia Palmieri, University Park, $750; and Jordan Kubenik and Kaitlin Harris, University Park, $750