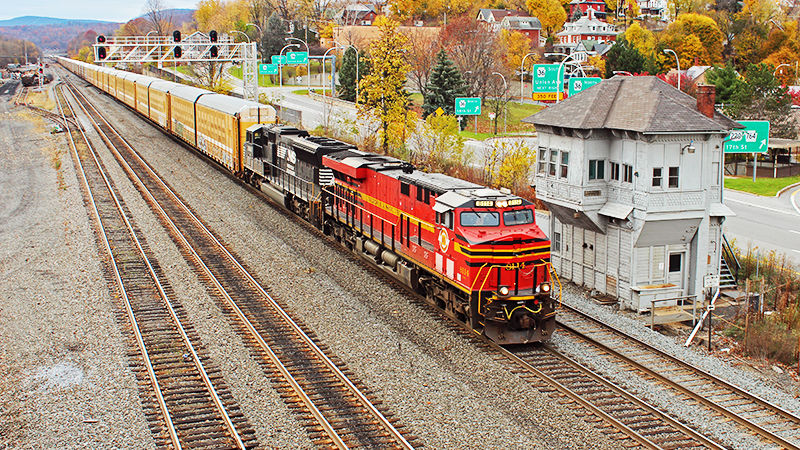 ALTOONA, Pa. — Penn State Altoona will host an Engineering Mini-Symposium from 9 a.m. to noon Friday, Nov. 15, in room 321 of the Penn Building. A luncheon will take place immediately following the presentations. To reserve a spot for the luncheon, RSVP to Bryan Schlake at [email protected].
The symposium will kick off at 9 a.m. with "Positive Train Control," presented by Ediwn Kraft. Kraft has over 25 years of experience in the railroad industry, having worked at ConRail, CSX, Union Pacific and Amtrak.
At 10 a.m., Peter Swan will present "Precision Schedule Railroading." Swan is an associate professor of logistics and operations management at Penn State Harrisburg's School of Business Administration.
The symposium will wrap up with an 11 a.m. presentation titled "Energy and Trains" by Walter Simpson. Simpson is the author of "Diesel-Electric Locomotives: How They Work, Use Energy and Can Become More Efficient and Environmentally Sustainable." He is also the author of "Cool Campus! A How-to Guide for College and University Climate Action Planning," and editor and co-author of "The Green Campus: Meeting the Challenge of Environmental Sustainability."
The symposium is hosted by Penn State Altoona's Railroad Transportation Engineering program, the only four-year rail engineering program in the nation. Learn more on the Rail Transportation Engineering site.