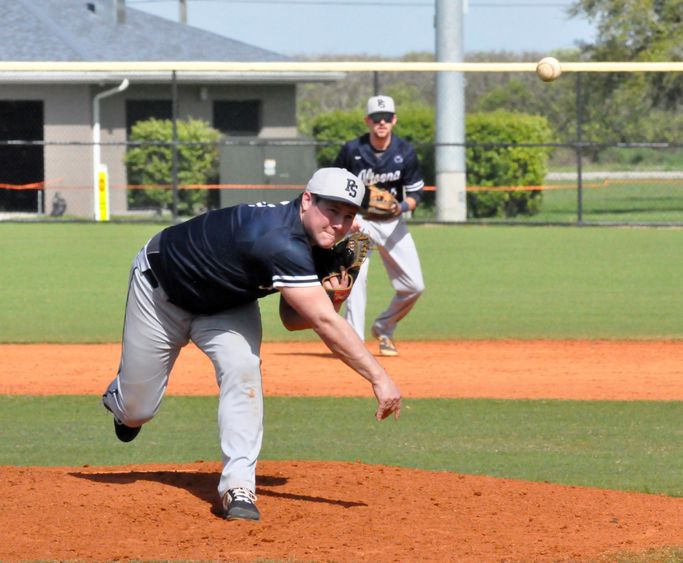 ALTOONA, Pa. — Penn State Altoona offers scores and results from varsity athletics for March 12-22.
Baseball
Penn State Altoona 5, Frostburg State University 3
Penn State Altoona 3, Juniata College 0
Juniata College 8, Penn State Altoona 7
Junior right-handed pitcher Dylan Bates (Towanda, Pennsylvania/Towanda) threw his first collegiate complete game and first collegiate shutout in a 3-0 win over Juniata on Wednesday, March 20. He allowed just two hits and two walks while striking out four batters.
Men's tennis
Frostburg State University 8, Penn State Altoona 1
Sophomore Jimmy Gillespie (Glen Mills, Pennsylvania/Garnet Valley) and freshman Jaydan Jacobs (St. Thomas, Virgin Islands/Charlotte Amalie) teamed up for an 8-5 win in No. 2 doubles against Frostburg on Saturday, March 16.
Men's volleyball
Messiah College 3, Penn State Altoona 2
Hiram College 3, Penn State Altoona 0
Senior outside hitter Brian Sheddy (Shrewsbury, Pennsylvania/Susquehannock) has led his team in kills, digs and service aces in the Lions' past two matches, totaling 26 kills (3.25 kills per set), 21 digs (2.62 digs per set), and four aces (0.50 aces per set)