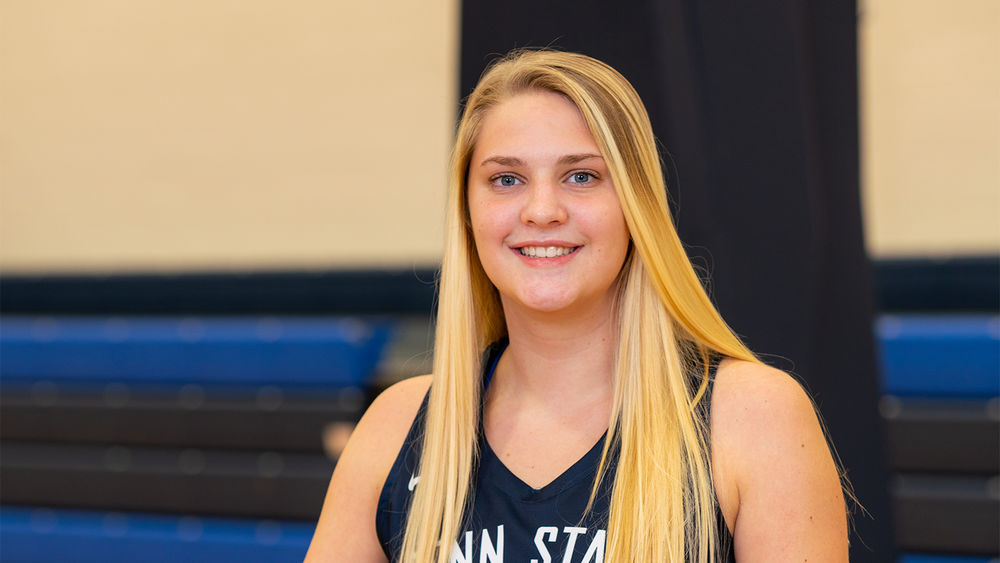 NORTH BOSTON, N.Y. – Penn State Altoona sophomore guard/forward Alexis Cannistraci (Tyrone, PA/Tyrone) was named the Allegheny Mountain Collegiate Conference's Player of the Week in women's basketball on Monday, December 17, 2018.
Cannistraci had a big game to help lead her team to an 82-74 victory over AMCC opponent Medaille College on Sunday afternoon in Altoona. The sophomore posted her fourth double-double of the season, leading all players in the game with 22 points and 13 rebounds. Cannistraci also had a game-high three blocks while dishing out two assists and recording one steal.
This is Cannistraci's first AMCC Player of the Week award in her collegiate career. This season, she currently ranks second in the conference in points per game (16.9), rebounds per game (9.9), and free throw percentage (90.0%).
Penn State Altoona women's basketball is 3-5 overall, including 2-3 in the AMCC. The team returns to action on Friday, December 28 in the opening game of the Hoops for Hope Tournament in Delaware, Ohio. The Lady Lions will take on host school Ohio Wesleyan University at 6:00 p.m.