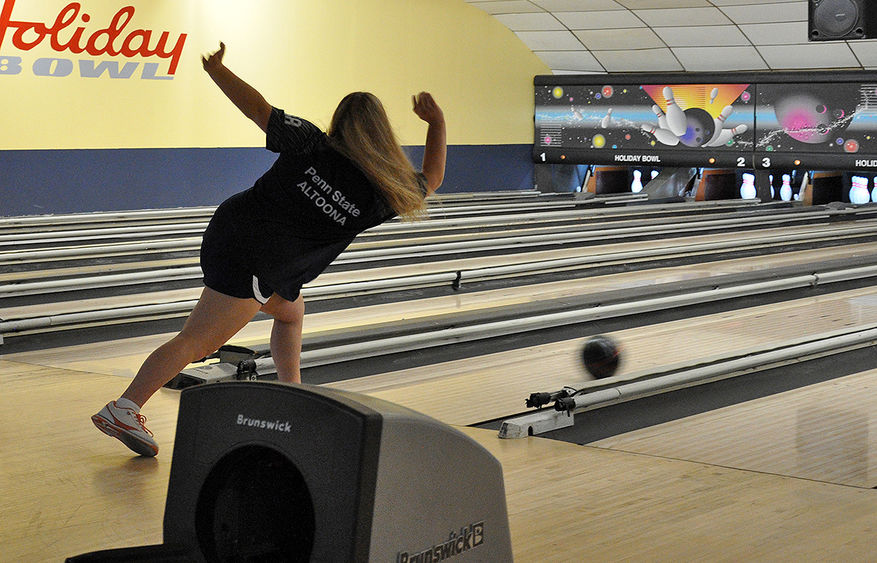 ALTOONA, Pa. — Penn State Altoona offers scores and results from varsity athletics for Nov. 9-29.
Men's basketball
Saint Vincent College 87, Penn State Altoona 80
Frostburg State University 91, Penn State Altoona 78
Penn State Altoona 79, Bethany College 63
Birmingham-Southern College 82, Penn State Altoona 78
Berry College 69, Penn State Altoona 50
Mount Aloysius College 79, Penn State Altoona 67
Junior center Cameron Gardner-Nicholson (Philadelphia, Pennsylvania/Boys' Latin Charter) became the Penn State Altoona men's basketball program's all-time leader in blocks earlier this season. He currently sits atop the all-time record with 121 career blocked shots.
Men's swimming
Juniata College 99, Penn State Altoona 80
Salisbury University 132, Penn State Altoona 56
Alfred State College 173, Penn State Altoona 76
Junior Tanner Yaw (Palmyra, Pennsylvania/Palmyra) had two individual first-place finishes and one relay first place in the Lions' previous meet at Alfred State College on Nov. 17. Yaw won the 200 Yard Freestyle in 1:59.03, as well as the 50 Yard Butterfly in 24.99. He was also part of the team that won the 400 Yard Medley Relay with a combined time of 4:05.38.
Women's basketball
Penn State Altoona 83, Geneva College 82 (OT)
Shenandoah University 53, Penn State Altoona 47
Lock Haven University 94, Penn State Altoona 66
Penn State Altoona 68, Mount Aloysius College 60
Through four games, sophomore guard/forward Alexis Cannistraci (Tyrone, Pennsylvania/Tyrone) leads the Allegheny Mountain Collegiate Conference in rebounds per game (10.8),while junior guard Finnley Christine (Tyrone, Pennsylvania/Tyrone) leads the league in 3-point percentage (46.7 percent).
Women's bowling
Pitt-Bradford 784, Penn State Altoona 659
Pitt-Bradford 755, Penn State Altoona 741
Pitt-Bradford 4, Penn State Altoona 1 (best-of-seven baker)
Senior Nicole Watt (Altoona, Pennsylvania/Bishop Guilfoyle) led the Lady Lions in their first match of the season on Nov. 11 against Pitt-Bradford with a 165.5 average per traditional game and a 14.70 baker average.
Women's swimming
Juniata College 102, Penn State Altoona 39
Salisbury University 108, Penn State Altoona 43
Alfred State College 161, Penn State Altoona 22
Sophomore Danielle Bye (Hockessin, Delaware/Cab Calloway School of the Arts) has two individual first-place finishes in her team's past three meets. She won the 50 Yard Freestyle with a time of 27.49 against Juniata on Nov. 9, and she also took first in the 200 SC Meter Backstroke against Salisbury with a time of 2:41.22 on Nov. 10.