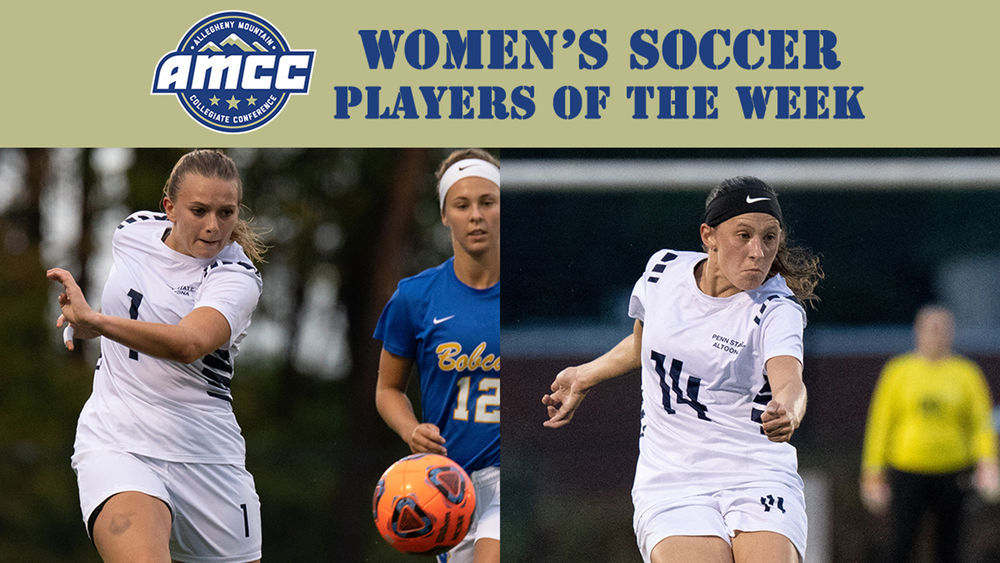 ORCHARD PARK, N.Y. – Penn State Altoona women's soccer swept the Allegheny Mountain Collegiate Conference's weekly awards on Monday, October 29, 2018, when senior Sydney Emershaw (Dallas, PA/Dallas) was named the league's Offensive Player of the Week and freshman Alana Masullo (Bellefonte, PA/Bellefonte) was chosen as its Defensive Player of the Week.
Emershaw and Masullo had strong performances for the Lady Lions soccer team in a 1-1 week of AMCC play, including propelling the squad to its first postseason victory since 2015.
Emershaw scored the first two goals of her collegiate career in Saturday's 3-1 win at Pitt-Greensburg in the first round of the AMCC Tournament. Including Tuesday's 2-1 loss at La Roche College, Emershaw finished the week with three total shots attempted, two shots on goal, and two goals scored.
Masullo led a Penn State Altoona back line that limited La Roche and Pitt-Greensburg to a combined three goals in two games. Her efforts on defense helped her team to a first round upset win on the road at Pitt-Greensburg.
This is the first career Offensive Player of the Week award for Emershaw, as well as the first career Defensive Player of the Week honor for Masullo.
Following its victory at No. 5 seed Pitt-Greensburg on Saturday, No. 4 Penn State Altoona resumes play on Wednesday, October 31, when the Lady Lions will travel to top-seeded Penn State Behrend for a 5:00 p.m. AMCC Tournament semifinal game.