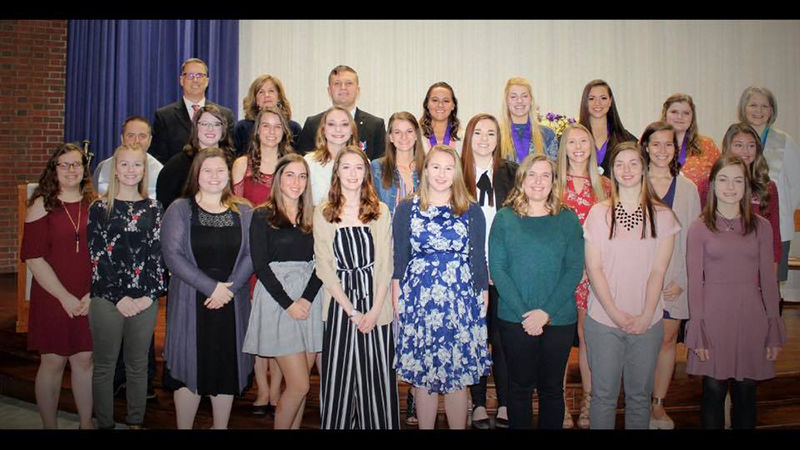 The Kappa Delta Pi, Alpha Epsilon Pi Chapter, at Penn State Altoona inducted 22 new members during the 2019 Initiation held March 23, 2019, at the Edith Davis Eve Chapel.
KDP is the largest and most prestigious educational honor society dedicated to fostering excellence in education. Student members are carefully selected based on stringent expectations, high academic accomplishments, and promising leadership.
This was the tenth annual KDP initiation at Penn State Altoona.