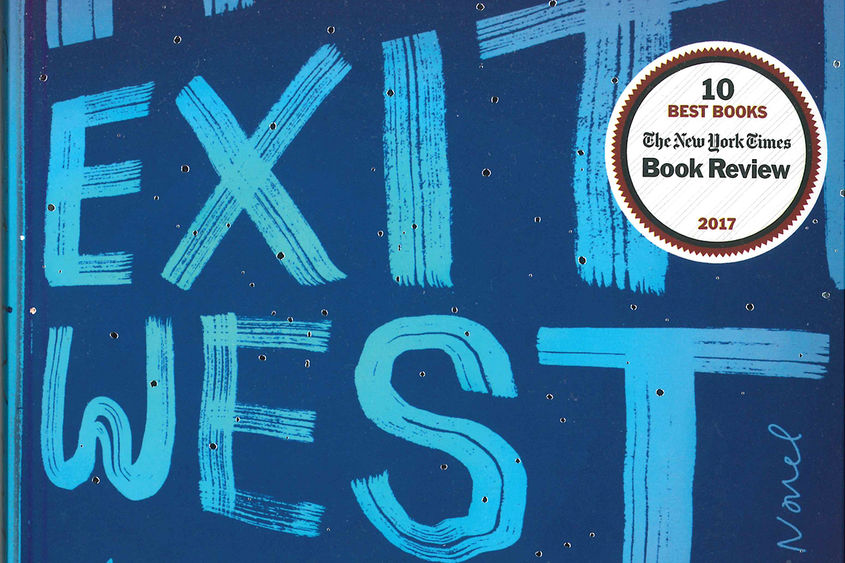 Penn State Altoona is pleased to announce a full line-up of events for the 2018-2019 Common Read book, Exit West by Mohsin Hamid.
Hamid was born in 1971 in Lahore, Pakistan. He grew up there and in California and attended Princeton University and Harvard Law School. He then worked in New York and London as a management consultant before returning to Lahore to pursue writing full-time. He has written four novels including Moth Smoke, The Reluctant Fundamentalist, How to Get Filthy Rich in Rising Asia, and Exit West.
Hamid writes regularly for The New York Times, The Guardian, and The New York Review of Books. He has lectured at dozens of universities around the world, from Stanford and Yale to the London School of Economics and the National University of Singapore. In 2013, Foreign Policy magazine named him one of the world's 100 Leading Global Thinkers.
Common Read events for the 2018-2019 academic year include the following:
Screening and Discussion of Tickling Giants
Thursday, August 30
Misciagna Family Center for Performing Arts
Screening | 5:00 p.m., Wolf Kuhn Theatre
Discussion | 7:00 p.m., Titelman Study
"The Power and Potential of Comedy in Middle East Politics: A Panel Discussion"
With Imene Belhassen, Nick Mohammed, and Beth Seymour
"Living Among Strangers: a Muslim in the US"
With Shamsa Anwar
Wednesday, September 5 | 12:15 – 1:15 p.m. | Eve Chapel
"Refugee Rhetorics: Envisioning Displacement and Migration"
With Kyle King
Thursday, September 6 | 12:05 – 1:20 p.m. | Eve Chapel
"Entering Characters: A Creative Writing Workshop Based on Exit West"
With Erin Murphy and Todd Davis
Tuesday, September 11 | 6:00 – 8:00 p.m. | 134 Hawthorn Building
"Exit West ... to the Kitchen! A Cultural Celebration of Pakistani Cuisine: Foods, Flavors, and Spices of the Indian Subcontinent"
With Julie Rockwell and Zach Lorber
Wednesday, September 19 | 12:15 – 1:15 p.m. | Pond View Lounge, Slep Student Center
Keynote Address, Reading, and Q&A with Mohsin Hamid
Tuesday, September 25 | 7:30 p.m. | Adler Athletic Complex Arena
"When Adolescents Seek Asylum from Family, from Community, from Society: The Impact of Teen Shelters in Contemporary Society"
With Dennisha Shaw-Gonzales and Tiea Bradley
Thursday, October 4 | 12:05 – 1:20 p.m. | Eve Chapel
"From Mind Walls to Mined Walls: The Mental Origins of the Inner German Border, 1945-1952"
With John Eicher
Thursday, October 11 | 12:15 – 1:15 p.m. | Eve Chapel
"Refugees in the US? Up for Debate"
With Lacey Wallace
Tuesday, October 16 | 12:05 – 1:20 p.m. | Eve Chapel
Writing Contest Workshop, "How to Exit West"
With Jeannette Lang
Thursday, October 18 | 12:05 – 1:20 p.m. | Writing Commons, 127 Eiche Library
"The Impact of Uncertainty: Reflecting on Developmental Trajectories of Refugees"
With Lauren Jacobson, Kelly Munly, Jessica DeGol, and Heidi Manfred
Tuesday, October 23 | 12:05 – 1:20 p.m. | Eve Chapel
"Reflections on Displacement in the Global Sphere - a forum and reading by members of the 'Facing Displacement: Writing (in) Transit' - Mobile Writing Lab Course"
With Jutta Gsoels-Lorensen and Lee Peterson
Tuesday, November 13 | 12:05 – 1:20 p.m. | 101-103 Misciagna Family Center for Performing Arts
For more information, visit the Common Read site.