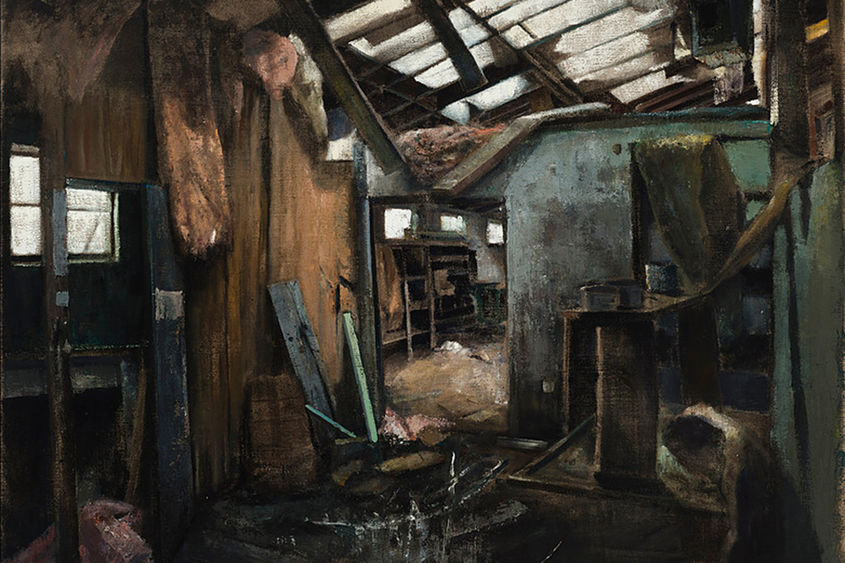 ALTOONA – The exhibition of work, Changed Places, by Ryan Schroeder will run September 12 – November 16, 2018, in the McLanahan Gallery of the Misciagna Family Center for Performing Arts. A reception will be held 3:00 - 5:00 p.m., September 12 in the Titelman Study of the Center.
Schroeder received his MFA from the New York Academy of Art in 2015, and he received his B.F.A. from the Maryland Institute College of Art in 2009. Schroeder was awarded a grant from the Elizabeth Greenshields Foundation in 2014 and undertook a residency at Shanghai University the same year. In 2017, he was a STAR Fellow at the Guttenberg Arts Foundation, Guttenberg, New Jersey. He received a Fulbright U.S. Student Program award to Germany in the field of art from the U.S. Department of State and the J. William Fulbright Foreign Scholarship Board for 2017-18. Schroeder has shown his work across the United States and internationally.
Schroeder's work engages socio-economic realities, and more broadly, is a reflection on themes of abandonment and social issues in areas that are often overlooked. Changed Places reflects on presence in a current moment. Although the works are partially autobiographical, Schroeder purposefully edits his paintings to exclude narratives allowing viewers to create their own perceptions.
The Galleries are open Monday – Thursday, 10:00 a.m. – 2:00 p.m. and before and during all performances. For further information, call the Misciagna Family Center for Performing Arts at 814-949-5452.