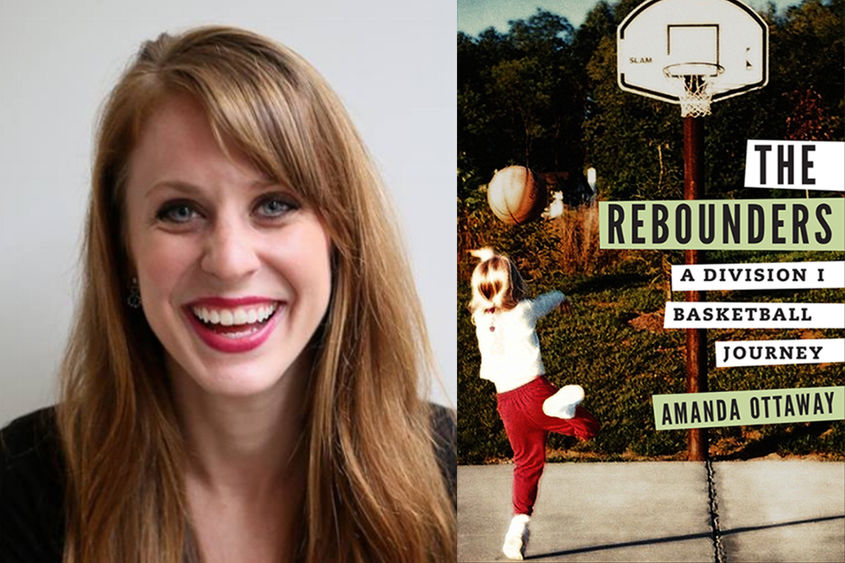 Nonfiction writer Amanda Ottaway will read from her memoir The Rebounders: A Division I Basketball Journey on Monday, October 22, 2018, at 4:00 p.m. in the Titelman Study of the Misciagna Family Center for Performing Arts.
Ottaway is a journalist in New York City. A native of Hollidaysburg, Pennsylvania, she attended Davidson College on a full athletic scholarship and majored in English. Her work has appeared in the Nation magazine, the Washington Post, and the Pittsburgh Post-Gazette, among other periodicals.
Pulitzer Prize-winning writer Madeleine Blais says, "With its special emphasis on what it means to be a female pursuing athletic excellence, Amanda Ottaway's story is a welcome addition to the growing list of books addressing this subject. Unflinching and celebratory, The Rebounders captures the spirit of collegiate sport with both candor and joy."
A book signing will take place after the reading.
Sponsored by the English program and the Division of Arts and Humanities, the event is free and open to the public. For more information on The Rebounders, visit The University of Nebraska Press website.