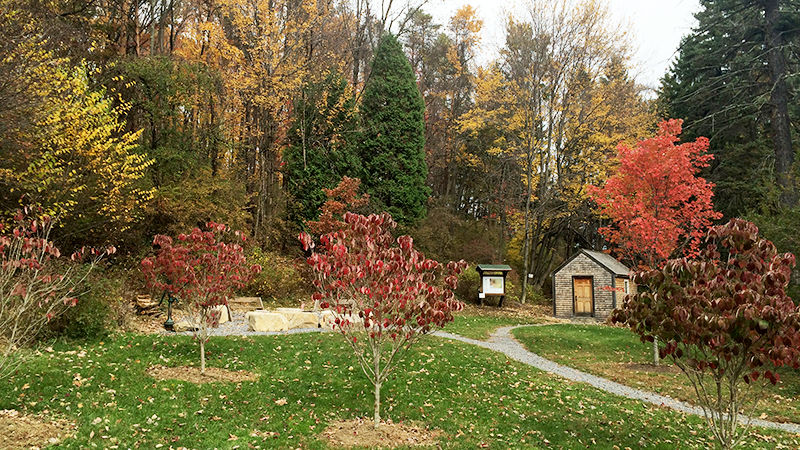 ALTOONA, Pa. — Penn State Altoona will host an open house at the Thoreau Cabin, located in the Seminar Forest, from 11:30 to 1 p.m. Thursday, Oct. 10. The Thoreau Cabin is a replica of Henry David Thoreau's cabin at Walden Pond.
Students, faculty and staff are invited to tour the cabin, learn about recent student projects, enjoy some fresh air, and hang out at the fire pit. A brisk walk on a portion of the Seminar Forest's 1.5 miles of looped hillside trail will start at 12:15 p.m. Faculty and staff in attendance can count the event as a program service towards the college's programs to enhance sustainability.
The event is sponsored by Penn State Altoona's Sustainability Council.