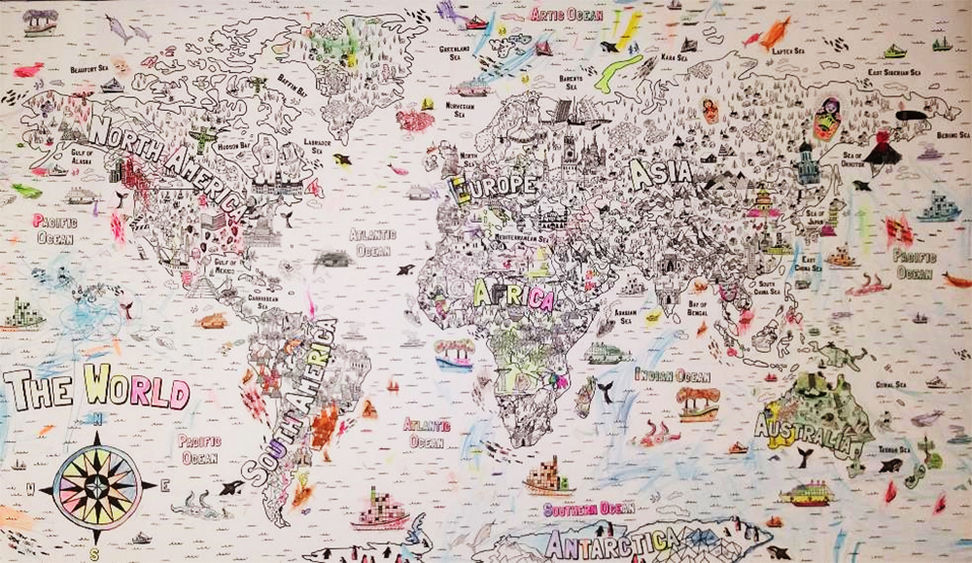 Librarians from Penn State Altoona presented a story time series for preschool students from the campus Child Development Center.
About 10 children, ages 4-5, participated in each session, accompanied by their preschool teachers. Librarians read children's books to them and then led them in activities related to the books.
The events were planned around an international theme, so librarians chose books, arts and crafts, and vocabulary from around the world. During each session, the preschoolers colored parts of a large 3'x 5' world map, which the library donated to their classroom.
Alessia Zanin-Yost hosted her session March 1 and focused on Australian animals. Mary Lou Patrick presented books on art from the Netherlands and Italy at her session on March 12, and library director Bonnie Imler taught the preschoolers about South America with a bilingual book on March 29. Lori Lysiak wrapped up the series with books about China and Japan on April 5.
Patrick said, "The children were fascinated with the map, and they were very attentive while I read the books. I chose age-appropriate books about Leonardo da Vinci and Vincent van Gogh, two of my favorite artists. I also taught them a few Italian words from the book about da Vinci, including bambina, bella, primavera, mamma mia, and addio. The children were practicing the Italian words on their way out of the session!"
Imler added, "I think the librarians enjoy this as much as the children. It allows us to bring out our 'inner children's librarian' and get messy with glue, pipe cleaners, and googly eyes!"