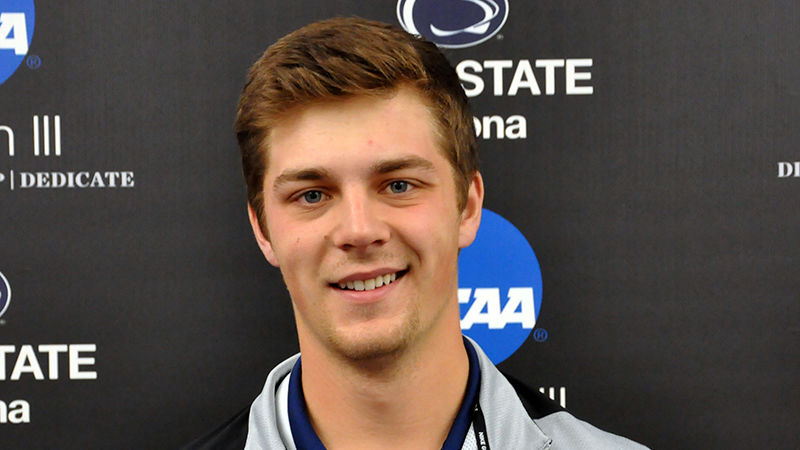 NORTH BOSTON, N.Y. — For the second week in a row, Penn State Altoona sophomore Andrew Ferguson (Altoona, Pennsylvania/Tyrone) was named the Allegheny Mountain Collegiate Conference's Golfer of the Week, when the league released its weekly awards on Monday, April 12.
Ferguson won two more events for the Lions last week, helping the Penn State Altoona men's golf team remain undefeated this season while raising his total of individual titles to three this spring.
In the Penn State Division III Challenge on Wednesday at Toftrees Golf Course, Ferguson shot 76 and won a playoff for the top spot individually, placing first out of 26 golfers. On Saturday in the Penn State Altoona Spring Invitational at Sinking Valley Country Club, the sophomore shot a season-best even par 72 to rank first in a field of 37 individuals.
Penn State Altoona won both events and is unbeaten through four rounds this season.
This is Ferguson's second career AMCC Golfer of the Week award. He currently holds a team-best 78.75 average this season.
Penn State Altoona men's golf will compete in the AMCC Championships this Sunday, April 18 and Monday, April 19 at Peek'n Peak Resort in Clymer, New York.