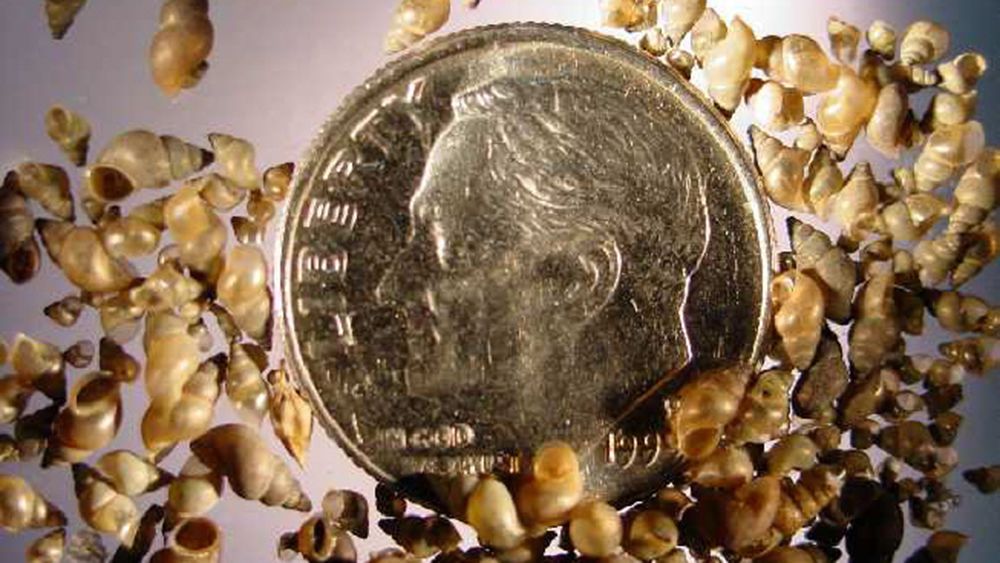 Ed Levri, associate professor of biology, is part of a small research group that received a grant from the Mid-Atlantic Panel on Aquatic Invasive Species, a federally sponsored organization that funds research into aquatic invasive organisms in the mid-Atlantic region.
Levri will work with two colleagues at the University of Iowa, graduate student James Woodell and Dr. Maurine Neiman, utilizing environmental DNA to detect the presence of invasive New Zealand mud snails in streams and rivers of Pennsylvania and New York. The snail has established populations in both states, but it is difficult to detect due to its small size. It has also invaded other areas of the United States and the world where they have, in some cases, caused significant ecological damage, disrupting nutrient cycling and interfering in food webs. They have been shown to decrease growth rate in trout and in some locations their abundances can reach over 700,000 per square meter.
Says Levri, "Our work should help us identify invaded locations much more rapidly than we can now and thus allow us to take measures to decrease the snails' spread in a more timely manner."