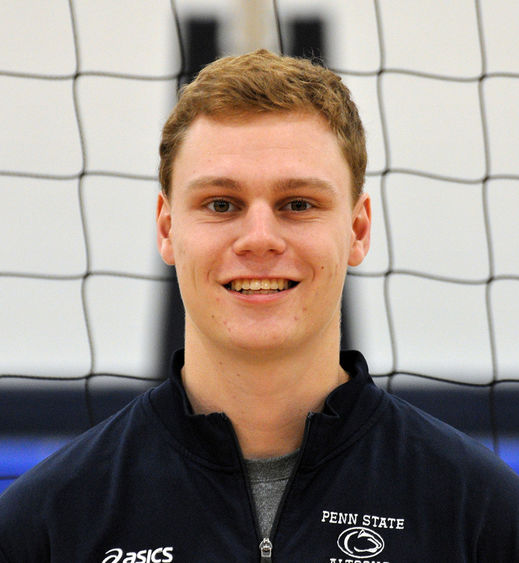 GANSEVOORT, N.Y. – For the second week in a row, Penn State Altoona men's volleyball's sophomore opposite hitter Brandon Arentz (Mount Wolf, PA/Northeastern) was chosen as the North Eastern Athletic Conference's Defensive Player of the Week when the league announced its weekly awards on Tuesday afternoon.
Arentz had another solid week defensively for the Lions against a slew of tough non-conference opponents.
In last Wednesday night's 3-2 loss at home to Messiah College, Arentz recorded seven digs and three solo blocks. On Friday evening, Penn State Altoona opened play in the Wittenberg University Power Weekend, and the sophomore put up 13 digs in a 3-0 loss to Wittenberg before tallying eight digs in a 3-0 loss to Marian University. In day two of the Power Weekend on Saturday, Arentz had 12 digs and three block assists in a 3-0 defeat to Elmira College before posting 12 digs and one block assist in a 3-2 loss to #5 Dominican University.
Arentz finished his week with a team-high 52 digs (2.74 digs per set) while adding seven total blocks (0.37 blocks per set; three solo blocks, four block assists). He also contributed steadily to the team's offense, totaling 32 kills (1.68 kills per set).
This is Arentz's second NEAC Defensive Player of the Week award this season. The sophomore is an Economics major at Penn State Altoona.
Lions volleyball is 6-8 overall and will return to action on Saturday, February 17 for its NEAC opener against the College of Saint Elizabeth at noon in Penn State Altoona's Adler Arena.