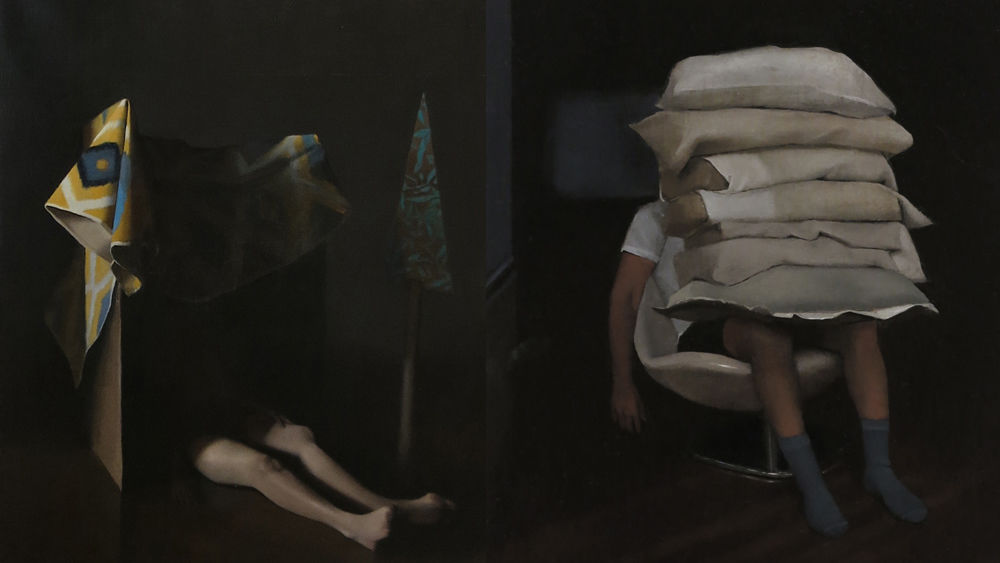 ALTOONA – The exhibition of work, Shelter, by Meghan Cox will run March 15 – April 17, 2018, in the Sheetz Gallery of the Misciagna Family Center for Performing Arts. A reception will be held 3:00-5:00 p.m. March 15 in the Titelman Study of the Center.
Cox, assistant teaching professor at Penn State Altoona, received her B.F.A. in painting and B.A. in art history from Indiana University in Bloomington in 2003. She received her M.F.A. from the University of Pennsylvania in 2005. She has taught at several universities including Temple and Drexel. She has displayed her work within the United States and in Seoul, South Korea.
Shelter highlights the Cox's own struggle with creating meaningful or relevant paintings. Cox acknowledges her jealousy of painters she considers to have created "lush and profound" works.
The Galleries are open Monday – Thursday, 10:00 a.m. – 2:00 p.m. and before and during all performances. For further information, call the Misciagna Family Center for Performing Arts at 814-949-5452.