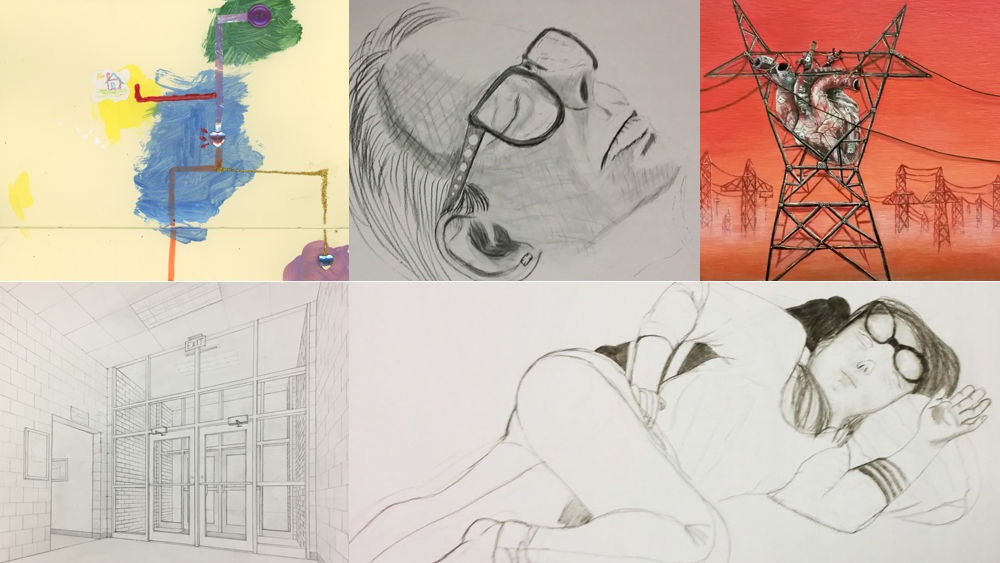 ALTOONA – Artwork by Penn State Altoona's Visual Art Studies (VAST) students will be on display November 30 – December 8, 2017, in the McLanahan and Sheetz Galleries of the Misciagna Family Center for Performing Arts. A reception for student artists, faculty, and the public will be held 3:00 – 5:00 p.m., Thursday, November 30 in the Titelman Study of the Misciagna Center.
Sponsored by the Division of Arts and Humanities, the student exhibition, Workout, features student pieces selected for display by VAST faculty members.
The VAST program provides students with the opportunity for understanding and creating art. The program consists of conceptual, technical, and professional structures that help students become successful members of the art world.
The Galleries are open Monday – Thursday, 10:00 a.m. – 2:00 p.m. and before and during all performances. For further information, call the Misciagna Family Center for Performing Arts at 814-949-5452.