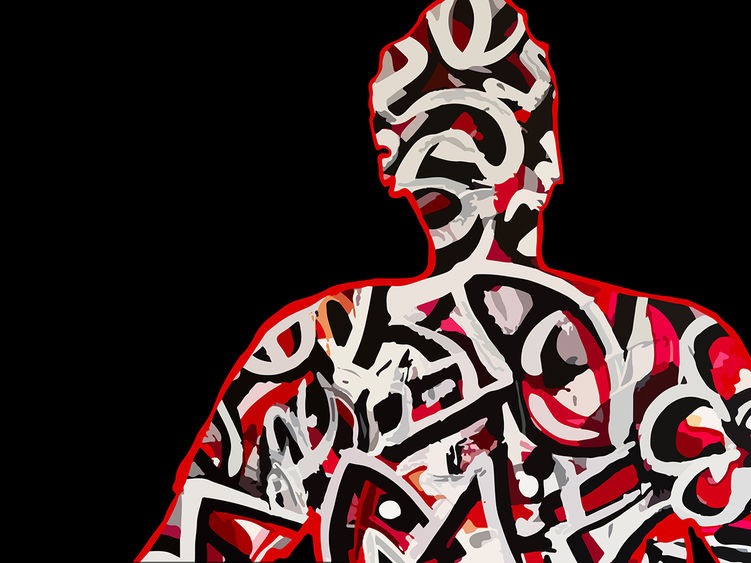 ALTOONA, Pa. — "STATIC!," a body of work by Abraham Onkst, will run April 6-16 in the Sheetz Gallery of the Misciagna Family Center for Performing Arts at Penn State Altoona. The exhibition is free and open to the public.
Onkst's current body of work focuses on his individual experiences navigating a media-saturated world and observing its effects on his personal identity and those around him.
"I believe when humans intake far too much media, the programs they watch begin to program the people watching," said Onkst.
The exhibition explores how people are inundated with opposing viewpoints, which creates disorienting feelings, and how that influences people's beliefs. Onkst chose to title the show "STATIC!" to speak to the noise, confusion and blurring of truth that happens in the media.
Onkst is a painter, designer and creator born and raised in Hollidaysburg. Through years of trial and error, experimentation, practice, and patience, Onkst has developed his own unique style. His signature style channels action and emotion into flowing layers and serendipitous splatters in which he often hides words, numbers and other symbols. Onkst has exhibited his work in New York, Florida, Texas and California. He is expected to graduate in 2023 with his bachelor of arts in visual art studies from Penn State Altoona and plans to continue his studies with a master of fine arts in painting.
The galleries are open Monday through Thursday, from 10 a.m. to 2 p.m., and before and during all events. For further information, call the Misciagna Family Center for Performing Arts at 814-949-5452.