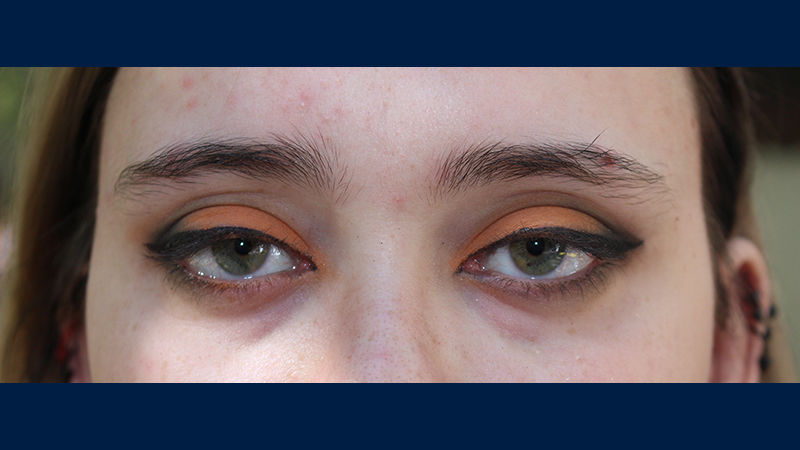 ALTOONA, Pa. — Penn State Altoona Visual art studies senior Angel Ash will present her work in the McLanahan Gallery of the Misciagna Family Center for Performing Arts from April 22 through May 2. The exhibition is free and open to the public.
Ash, who hails from Bellwood, Pennsylvania, intends to graduate with a bachelor's degree in visual art studies from Penn State Altoona in May 2021. Ash's work consists of, but is not limited to, acrylic and watercolor painting, digital painting, sculpting polymer clay, graphite pencil drawing, colored pencil drawing and digital photography. She is influenced by her heritage and her love of nature. Through her artwork, Ash creates doors to new worlds that the viewer is invited to enter.
A piece by Ash, "My Eyes," was accepted into Fusion Art's fifth annual "Colors" art exhibition, an international online juried exhibition. The piece was featured on Fusion Art's website throughout the month of March.
The galleries are open Monday through Thursday, from 10 a.m. to 2 p.m. Call the Misciagna Family Center for Performing Arts at 814-949-5452.