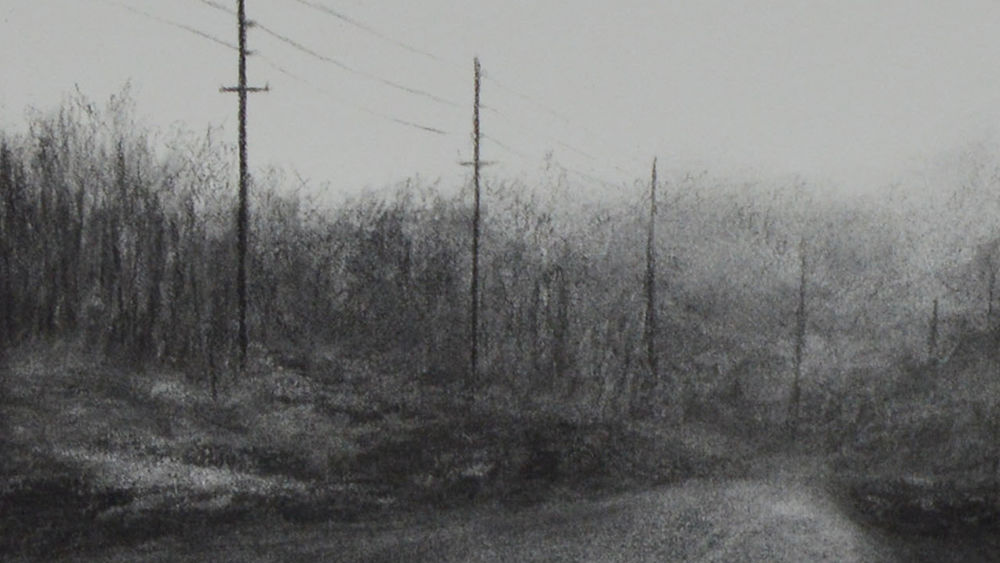 ALTOONA – The exhibition Place and Perception by Ivyside Juried Art Exhibition winner Lauren Scavo will take place in the Sheetz Gallery of the Misciagna Family Center for Performing Arts Sept. 14, - Nov. 18, 2017. A reception will be held 3-5 p.m., Sept. 14 in the Titleman Study of the Center. The exhibition is free and open to the public.
Scavo currently resides in Indiana, Pennsylvania, where she is a Master of Fine Arts candidate at the Indiana University of Pennsylvania. She earned her Bachelor of Arts in Drawing/Painting and English at Grace College in Winona Lake, Indiana. She was born and raised in the greater Pittsburgh area, and the local landscapes of Western Pennsylvania serve as inspiration for her work.
Scavo notes that her charcoal drawings of landscapes express the unique ability of nature to be all-encompassing as well as intimate. She explains, "They are intertwined in both individual lives and collective histories and are historically and culturally relevant to the art community and the larger world."
The Galleries are open Monday – Thursday, 10 a.m. – 2 p.m. and before and during all performances. For further information, call the Misciagna Family Center for Performing Arts at 814-949-5452.