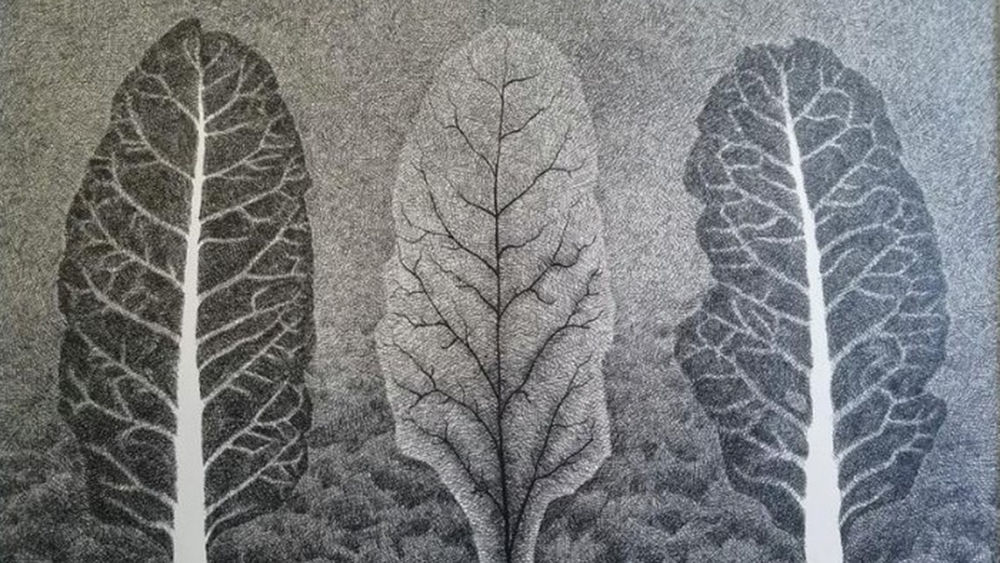 ALTOONA, Pa. — "Visions of Nature," an exhibition of work by Michael Lucas, will run Aug. 24 – Sept. 10 in the Sheetz Gallery of the Misciagna Family Center for Performing Arts, in Altoona. A reception will be held 3-5 p.m. Aug. 24 in the Titelman Study of the Center.
Lucas is an associate professor of visual arts at Penn State Altoona. He earned both his Bachelor of Fine Arts and Master of Fine Arts from Penn State. Lucas may be best known for the pen-and-ink drawings he has exhibited extensively over the last 20 years. Upon earning tenure at Penn State, his work shifted to relief sculpture, with particular attention to Byzantine iconography.
The pen-and-ink works in "Visions of Nature" are a culmination of a lifetime of observation and drawing from the natural world. Rather than literal depictions, they present nature as poetic metaphor — forms and forces that inspire a deeper life experience. The images are at times dreamlike, maybe spiritual, perhaps even brooding, in their ambiguity and complexity. All were executed with traditional nib pens and India ink, built line upon line in a process called "cross-hatching."
Visions of Nature is offered in conjunction with a special-topics class taught by Lucas during the fall 2017 semester.

The Galleries are open 10 a.m.-2 p.m. Monday-Thursday, and before and during all performances. For further information, call the Misciagna Family Center for Performing Arts at 814-949-5452 or visit the Penn State Altoona website at www.altoona.psu.edu.