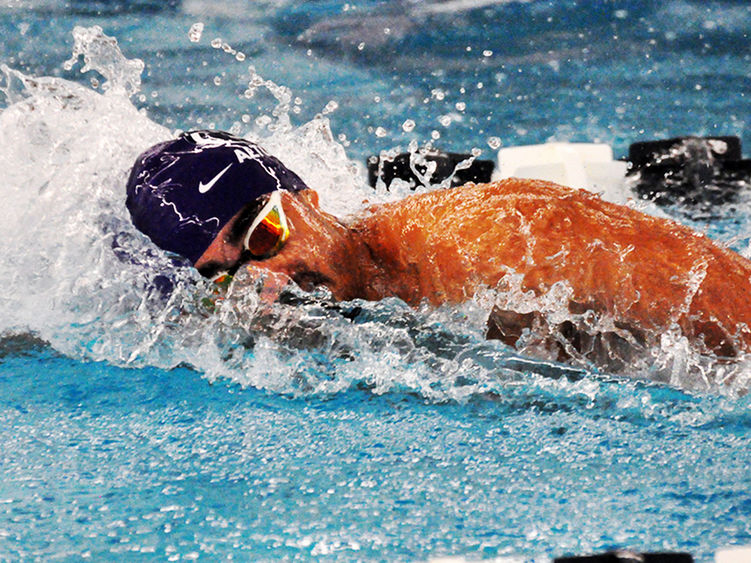 NORTH BOSTON, N.Y. — Penn State Altoona student-athlete Adam Marawan, of Dubai, United Arab Emirates, was named the Allegheny Mountain Collegiate Conference's Men's Swimmer of the Week on Monday, Nov. 6.
Marawan had two individual first-place finishes while also being part of a first-place relay team in Penn State Altoona men's swimming's 110-95 victory over AMCC foe Alfred State College this past Saturday at home.
Marawan's first win of Saturday's meet came in the 50 Yard Freestyle, when he finished in 22.02. He later won the 100 Yard Freestyle in 48.51, and he joined with his teammates to take first place in the 400 Yard Freestyle Relay with a combined time of 3:18.90.
This is Marawan's first AMCC swimmer of the week award this season, and it is the second of his collegiate career.
Penn State Altoona men's swimming is 3-0 in dual meets this season. The Lions' next event is next week, when the team will compete in the Malone University Invitational Thursday through Saturday, Nov. 16 through 18.