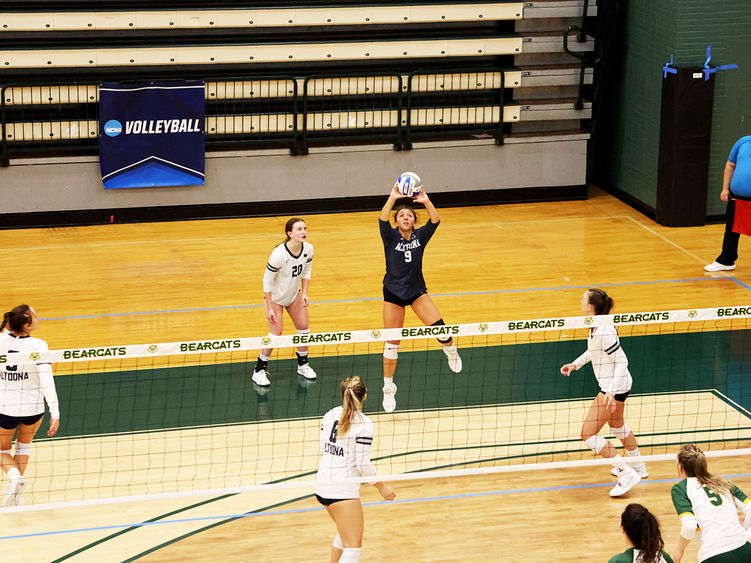 ALTOONA, Pa. — Penn State Altoona women's volleyball's libero Anna Batrus, of Altoona, was chosen as the Allegheny Mountain Collegiate Conference's Defensive Player of the Week on Monday, Sept. 18.
Batrus continued to rack up digs for the Lions last week, when her team competed in non-conference road matches at Geneva College and Elizabethtown College.
In Penn State Altoona's match versus Geneva last Tuesday night, Batrus totaled a team-high 24 digs. She followed that up with a match-high 22 digs against Elizabethtown on Thursday evening.
On the week, Batrus recorded 46 digs and averaged 7.67 digs per set. She currently ranks second among all players in the AMCC in digs per set (5.32) and is fourth in total digs (181).
This is the second time this season that Batrus has earned AMCC Defensive Player of the Week honors.
Penn State Altoona women's volleyball is 3-6 overall this season. The Lions' next match is on the road this Tuesday, Sept. 19, at 7 p.m. against Lycoming College.